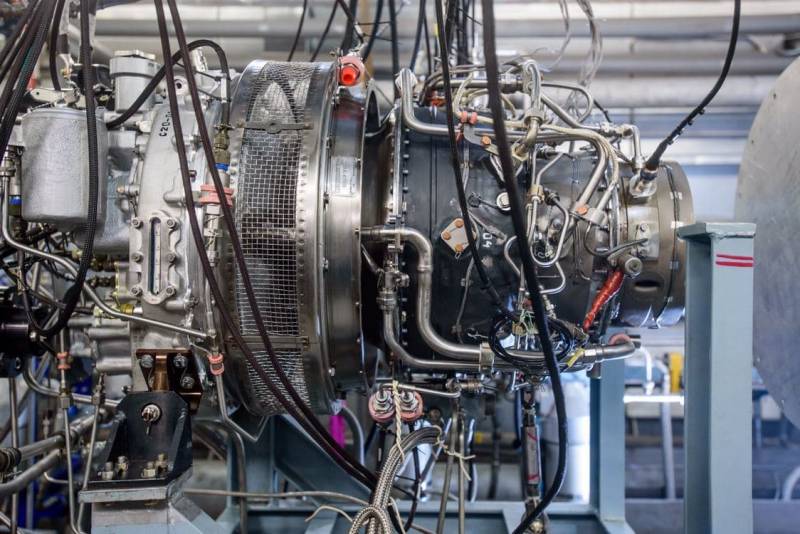 The first prototypes of the Russian VK-650V helicopter engine for the Ka-226T will be manufactured by the end of this year, and work has already begun. This was reported on the website of the state corporation "Rostec".
According to the report, the demonstrator of the VK-650V engine being developed by UEC-Klimov has confirmed its characteristics, the next stage of work will be the production of prototypes. In total, by the end of the year, it is planned to create three prototypes of the VK-650V.
(...) the design results prove the competitiveness of the power plant being created. The next stage will be the production of prototypes of VK-650V and their testing (...)
- said in a statement.
It is noted that work on the engine will continue as part of a program that includes several projects at once. The developers intend to adapt the engine to other helicopters.
Earlier it was reported about the development of a gearbox for VK-650V. The first sample is already being tested as part of a demonstrator engine at the UEC-Klimov.
The development of a new VK-650V gas turbine turboshaft engine was announced in 2019. In July 2020, the Ufa Engine-Building Association ("UEC-UMPO") announced the start of production of the VK-650V demonstrator engine. The new engine has a takeoff power of 650 hp. with., as well as in various modes gives out from 400 to 750 liters. from. At the end of January this year, VK-650V entered the stage of bench tests.
The engine is designed for the Ka-226 helicopter and Ansat helicopters. Certification is due in 2023. On Ka-226T helicopters, the Russian VK-650V is to replace the French Arrius 2G1 engines.