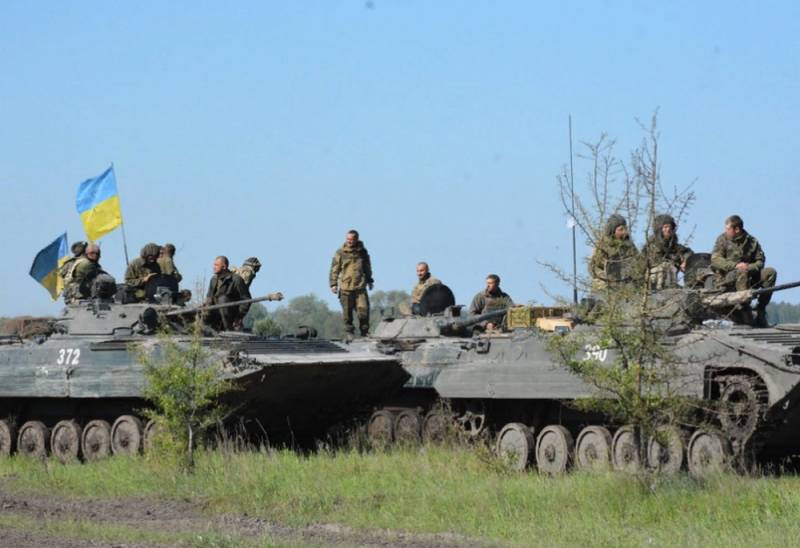 The Armed Forces of Ukraine (AFU) continue to pull forces towards the demarcation line in Donbass. This was stated by the head of the DPR Denis Pushilin on the air "Russia 24".
According to Pushilin, recently the intelligence of the People's Militia of the DPR has been recording an increase in military equipment and personnel of the Armed Forces of Ukraine at the forefront of the confrontation. There is a concentration of Ukrainian military equipment at railway junctions close to the demarcation line. According to the OSCE, "more than 600 pieces of equipment" are concentrated in the adjacent areas.
(...) we continue to record the pulling of equipment and personnel to the line of contact. Our intelligence has data
- said Pushilin, adding that Kiev has every opportunity to start an offensive.
In turn, Lugansk also noted a significant increase in the number of armored vehicles in the area of ​​the contact line. Intelligence NM LPR notes the deployment of armored personnel carriers and infantry fighting vehicles of the Armed Forces of Ukraine in settlements under the cover of houses. In addition, the appearance of Ukrainian military and equipment in the zones of disengagement of forces is recorded.
Kiev itself does not comment on the buildup of forces on the demarcation line, continuing to assert that Russia "violates the Minsk agreements" and accuses Moscow of escalating the military conflict in Donbas. According to Kiev politicians, Russia is preparing an attack on Ukraine, stationing troops near the Ukrainian borders.
The West is adding fuel to the fire by promising "support" to Ukraine in the event of a "Russian attack." Neither Washington nor Brussels will explain what this "support" will be, but Kiev is already dreaming of thousands of NATO soldiers who will fight "for the freedom of Ukraine."