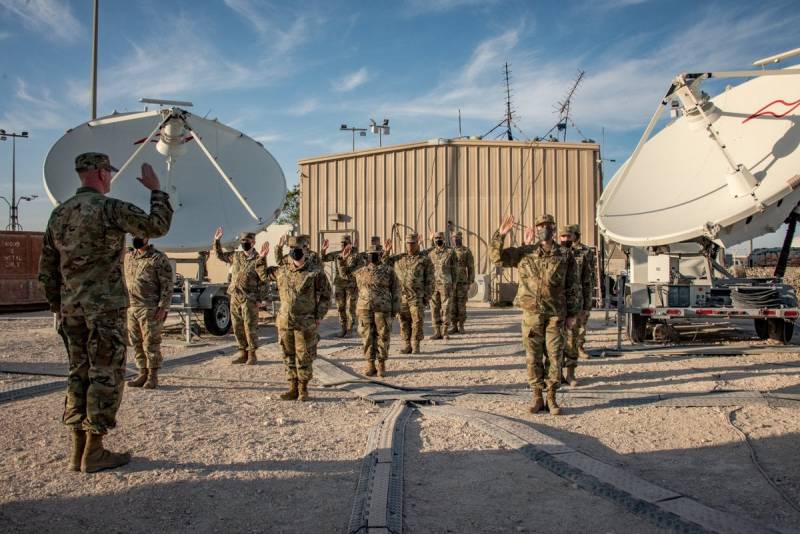 The information that an attack was carried out on a US military base on the territory of Iraq was confirmed. In the reports of the Middle Eastern media, referring to the Iraqi military command, it is said that a missile strike was carried out on a military base in the province of Salah al-Din.
According to the latest information, unidentified persons fired at least two missiles at the Balad military base.
According to reports, there are no casualties as a result of the missile attack. At the same time, it is indicated that damage to the infrastructure of the Balad base was caused by ammunition explosions. In particular, the missiles damaged the outer fencing of the base.
Some sources say that "the unknown could deliberately try to destroy the base fence in order to further direct fire at the base's internal objects and the military personnel who were there."
At the moment, the base, which has undergone rocket fire, is home to both a small number of US military personnel and employees of the "security company" Sallyport Global. In fact, this is a PMC, which is engaged in operations related to ensuring the traffic of hydrocarbons. It has been suggested that members of this company may be involved in escorting oil tankers that come from Syria from fields where illegal production is controlled by US troops.
It should be recalled that the United States has been announcing plans for the withdrawal of its contingent from Iraq for several years now. However, American troops still remain on the territory of this country, which they themselves at one time turned from a relatively successful state into ruins.