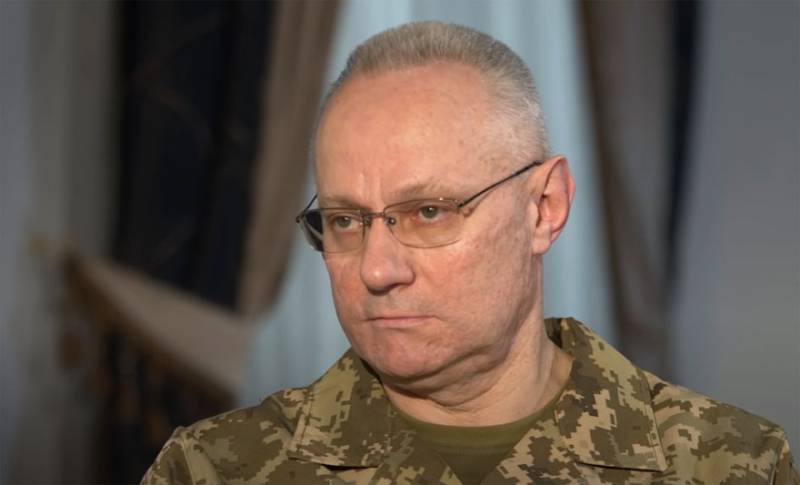 The North Atlantic bloc celebrates the 72nd anniversary of its founding. On the occasion of the anniversary of the alliance, it was decided to send congratulations to NATO headquarters and from Kiev. Thus, the Chief of the General Staff, Commander-in-Chief of the Armed Forces of Ukraine, General Ruslan Khomchak, congratulated the members of the North Atlantic military bloc on the 72nd anniversary, who did not deny himself mentioning how Ukraine seeks to be in the military bloc.
According to the Ukrainian Colonel General, today cooperation between Ukraine and NATO "is of an exclusively peaceful nature." He noted that numerous joint exercises are being conducted, including maneuvers in the Black Sea.
Khomchak:
All this comprehensively contributes to the achievement of those military criteria that are necessary for full membership in NATO.
The chief of the Ukrainian General Staff noted that Ukrainian servicemen are involved in NATO missions in Afghanistan and Kosovo.
Commander-in-Chief of the Armed Forces:
The issue of joining operations in Iraq and the Sea Guard mission in the Mediterranean is under consideration.
According to the Ukrainian general, "in recent years, the Ukrainian army has become a real shield of Europe."
This is not the first statement of this kind allowed in Kiev. Representatives of the Ukrainian military and political elites are once again trying to identify their importance for Europe and the West as a whole. The main thesis, as usual, is that the Ukrainian army supposedly protects Europe from "Russian aggression."
Khomchak, in his congratulations to NATO, also called Ukraine "an active contributor to Euro-Atlantic security."