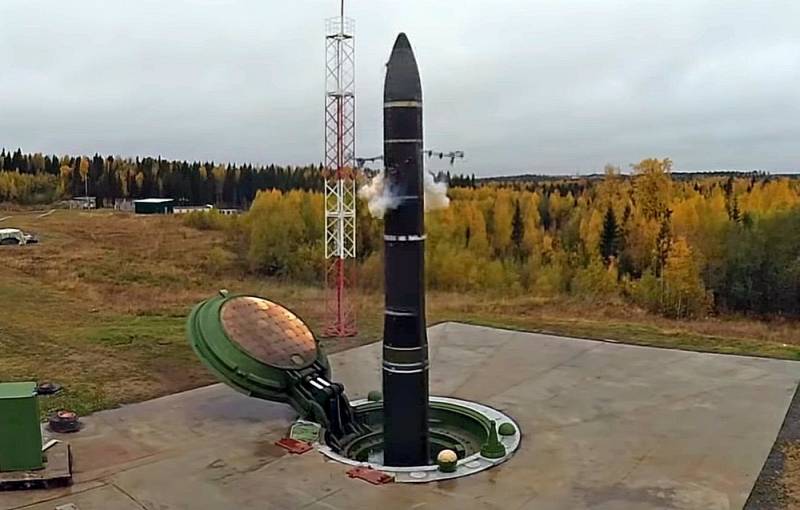 Development work on the creation of a new missile system with an intercontinental ballistic missile "Kedr" will begin in 2023-2024. It is reported by
TASS
with reference to a source in the DIC.
According to the source, funding for the creation of a new ICBM was allocated within the framework of the current state armaments program until 2027. The start of development work is scheduled for 2023-2024.
Research work (R&D) on "Kedr" was funded under the current state armaments program until 2027. R&D will begin in 2023-2024
- said the source.
He explained that the new Kedr missile system is being created to replace the Yars complexes, and it will be put into service in the 2030s. The troops will receive the new ICBM in both mine and mobile versions.
Earlier, information appeared in the media about the start of research work on the creation of a new generation strategic missile system. There are no specifics on the new complex yet, the work has just begun. As an unnamed representative of the Russian defense industry complex said, more specific data will appear with the start of the ROC.
At present, the basis of the Strategic Missile Forces' armament is made up of Topol-M and Yars missile systems with silo and mobile ICBMs, and the Topol ICBMs are gradually being phased out. The newest missile system with ICBM "Sarmat" is being tested, missiles with the "Avangard" hypersonic block are being put into service. The nuclear submarine missile carriers Borey and Borey-A are carriers of the Bulava missile system.