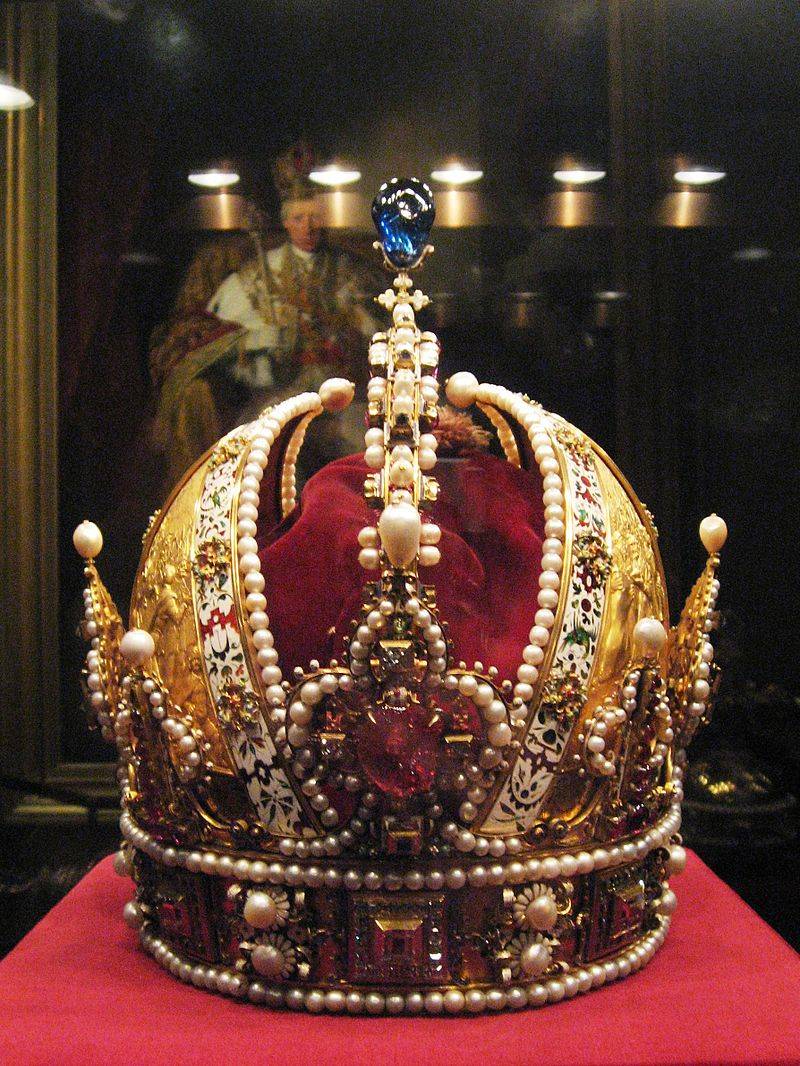 Crown of the Austrian Empire
When it comes to how the "Ukrainian language", and the term "Ukraine" itself, suddenly began to actively advance in the space of the Russian Empire, then references go to the Austro-Hungarian Empire. Among historians, there are a considerable number of those who believe that it was precisely certain forces in Austria-Hungary at the end of the XNUMXth century that began to play on the nationalist feelings of individual social groups, from which adherents of "Ukrainianness" began to emerge.
If we assume that this is true, then it turns out that the West, represented by the same Austro-Hungarian Empire, has managed to artificially create "Ukrainianness" and Ukrainian nationalism to weaken the Russian Empire. And this manifests itself to this day, now for the frank opposition of one part of the Russian world - Ukraine - to its other part - Russia.
In addition, there are quite a few
historical
documents, on the basis of one can talk about the Austrian influence on the Polish elite. In this regard, some historians believe that the Austrian secret services at one time did a lot to cultivate Russophobia, which is still strong in the Polish state.
All this gives reason to say that Austria is a kind of "gray eminence" of European politics, which is often aimed at containing Russia.
The Austrian theme, the theme of Austria's influence on the birth of "Ukrainianness" and Polish Russophobia, is raised on the Den channel, where Igor Shishkin talks with the historian Alexander Makushin in the Historical Club section.