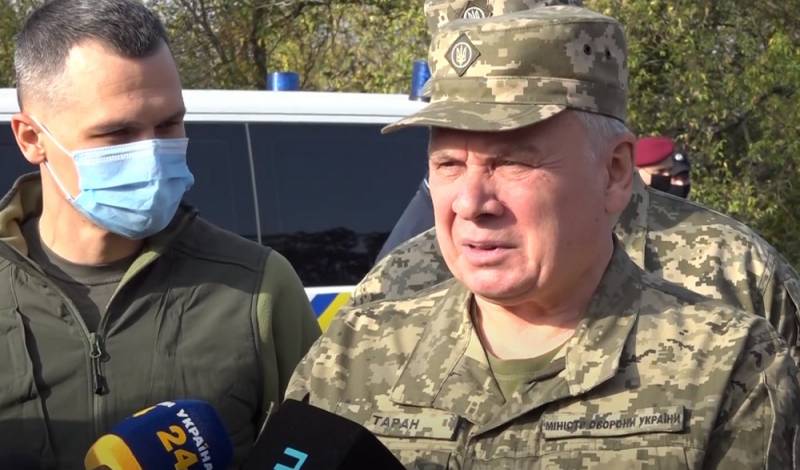 Washington will support Kiev in case of an escalation of "Russian aggression", the US is very "concerned" about the latest actions of Russia. This was stated by the Minister of Defense of Ukraine Andriy Taran.
The Ukrainian Defense Minister held telephone talks with his American counterpart Lloyd Austin. During the conversation, Taran conveyed to Austin the Ukrainian version of the events in Donbass, spoke about the situation in Crimea and on the border of Ukraine with Russia. The head of the Pentagon "expressed concern" and promised to support Kiev in the event of "Russian aggression."
Lloyd Austin expressed concern about the recent actions of the Russian Federation and conveyed to the Minister of Defense of Ukraine assurances of his readiness to support Ukraine in the face of the ongoing Russian aggression in the Donbas and Crimea. The US Secretary of Defense stressed that in the event of an escalation of Russian aggression, the United States will not leave Ukraine alone and will not allow the implementation of the aggressive aspirations of the Russian Federation in Ukraine.
- said in a statement by the Ukrainian military.
Separately, the Ukrainian defense minister highlighted the latest events in the Donbas, accusing Russia of escalating hostilities on the contact line and saying that Moscow is breaking the Kiev-backed ceasefire.
Recall that the commotion in Ukraine began after the publication of several videos with the transfer of Russian military equipment to Crimea and preparations for the Russian-Belarusian exercises. Kiev immediately announced Russia's intention to attack Ukraine, informing its NATO partners about it.
Moscow recalled that Russia is a sovereign state and is moving troops across its territory. The Russian Defense Ministry explained that the movement of military equipment is associated with the preparation and conduct of military exercises.