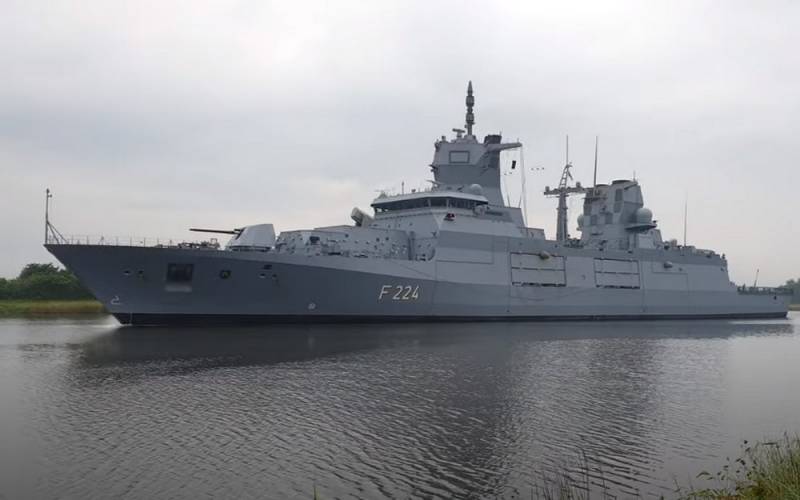 The German naval forces were replenished with the third frigate Sachsen-Anhalt (Saxony-Anhalt), type F125. The handover of the ship took place on March 30, 2021 in Wilhelmshaven.
The contract for the development and construction of four frigates of the F125 project was signed in June 2007. The ships are designed and built by the ARGE consortium, which includes ThyssenKrupp Marine Systems and the Fr. Lürssen Werft.
The Sachsen-Anhalt is the third of four ships in this series. The lead frigate Baden-Württemberg was transferred to the German
fleet
in 2019, after eliminating the shortcomings, the second Nordrhein-Westfalen entered the German Navy in June 2020, the fourth frigate Rheinland-Pfalz is planned to be transferred at the end of 2021.
Ships of the F125 type are comparable in size to destroyers, but in Germany they are classified as frigates. The length of the frigates of the F125 type is almost 150 m, the width is 19 m, the draft is 5 m, the total displacement reaches 7200 tons, the maximum speed is 26 knots, the crew is 190 people.
Ships of the F125 type are equipped with a combined power plant of the CODLAG type, combining diesel generators and electric motors. One of the features of the new ships is a long maintenance cycle. The frigate must do without maintenance at the base for two years, while performing medium-intensity operations (5000 hours per year).
Armament - 127 mm Otobreda artillery gun, two 27-mm MLG 27 anti-aircraft guns, eight Harpoon anti-aircraft missiles, two vertical launchers of RIM-116 anti-aircraft missiles (42 missiles), two 324 mm torpedo tubes, two NH90 helicopters.