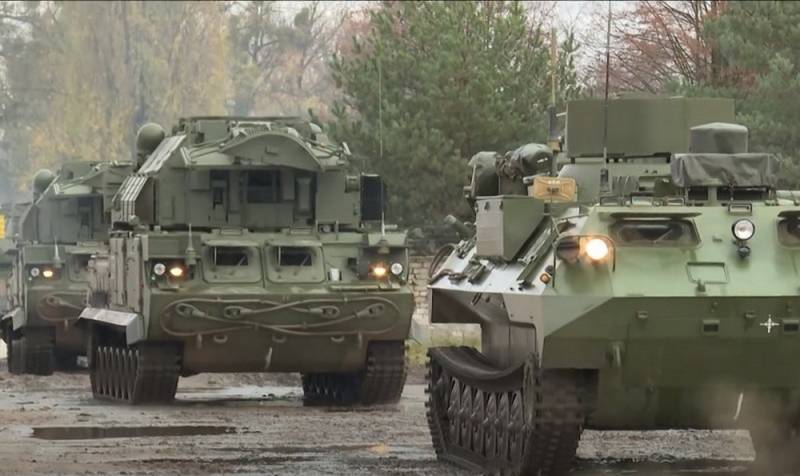 Following the decision to supply Tor-M2 anti-aircraft missile systems to the Far East, the Ministry of Defense began rearmament of units and formations of the Western Military District with a new anti-aircraft system.
The rearmament of the ZVO anti-aircraft gunners has already begun, according to
"Izvestia"
, which refer to the Ministry of Defense, the Tor-M2 air defense system was transferred to the 6th separate
tank
brigade in Mulino near Nizhny Novgorod. Also, a batch of these air defense systems entered service with the 1st Guards Tank Army.
The rearmament to a new anti-aircraft complex will take place as part of the fulfillment of the state defense order by the Izhevsk electromechanical plant "Kupol". According to the previous state contract, since 2017, the ground forces have already received six Tor-M2 divisions, they were distributed among the units of the Western and Southern military districts.
The Tor-M2 anti-aircraft missile system is an all-weather close-combat system. It is capable of covering strategic objects from cruise missiles, multiple launch rocket systems, as well as loitering ammunition and drones. This is a deeply modernized complex of the Tor family, which differs from previous models by the use of the new 9M338K missile. In addition, the ammunition load on the combat vehicle has been increased from 8 to 16 missiles. It is possible to work in a fully automatic mode.
In 2019, the Ministry of Defense signed a long-term contract with the Izhevsk Electromechanical Plant Kupol for the supply of Tor-M2 and Tor-M2DT anti-aircraft missile systems to the troops. The agreement, worth almost 100 billion rubles, is designed for the supply of equipment until 2027.