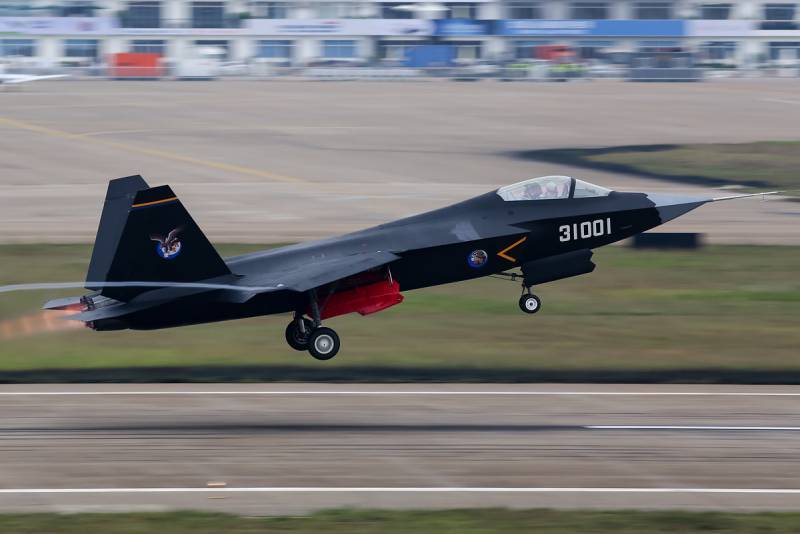 China is starting to develop a new carrier-based fighter, which in the future should replace the carrier-based J-15 in service with the PLA Navy. According to the Chinese press, the Chinese company Shenyang Aircraft Ltd. will be engaged in the creation of the new aircraft.
Development of the carrier-based fighter will begin this year, the company declares its intention to "make a breakthrough" in the program for the creation of fifth generation fighters. According to the plans of the developers, the aircraft will be ready by the mid-2030s.
Shenyang Aircraft Ltd does not specify the details of the development, but, most likely, the new carrier-based fighter will be created on the basis of the fifth-generation fighter FC-31 (J-31) already developed by the company.
Plans to develop an improved version of the J-31 for use from the deck of aircraft carriers were announced back in 2018. The Chinese Ministry of Defense considered this aircraft a successful platform for creating a promising carrier-based fighter and opened funding. The carrier-based fighter at that time was designated as J-FX.
The J-FX project will be based on the design of the existing FC-31 aircraft. At the same time, certain improvements are needed. The aircraft needs a folding wing, a reinforced landing gear, a brake hook, etc. In addition, during the restructuring of the finished fighter, it is planned to carry out a serious modernization of the onboard radio-electronic equipment.
In 2020, it became known that Chinese specialists are busy solving the problem of increasing the thrust of the J-31 engine - with bringing the thrust indicators to those parameters that would provide not only super-maneuverability, but also the ability to take off from the deck of aircraft carriers without problems.
To date, the main carrier-based fighter of the Chinese Navy remains the J-15, developed by Shenyang Aircraft Ltd on the basis of the Russian Su-33.