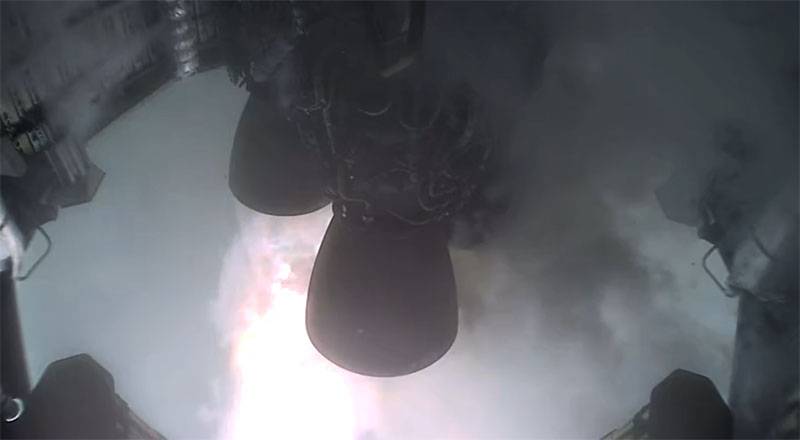 The test phase of the Starship reusable launch vehicle developed by Elon Musk ended in failure. Today, SpaceX's 11th Starship prototype was tested for maneuvering.
The tests reportedly ended in failure. An explosion occurred, which Elon Musk himself associates with a malfunction in one of the engines. In this case, the explosion was recorded during the landing.
The broadcast lasted for about 2,5 minutes, after which the "picture" froze. The device crashed into the launch pad, before going into fast rotation.
Eyewitness accounts:
The rocket first disappeared in a thick fog, and after a while it crashed to almost the same place from which the launch was carried out.
After 2,5 minutes I said that the landing would be, but not the way it was expected.
We are talking about the test center of the Elon Musk company in the town of Boca Chica (Texas).
As noted in SpaceX, the main problem is not only the loss of the apparatus, but also the loss of data that would help to find out what the unsuccessful start was connected with this time.
At the same time, Musk's statement about the problem with the engine is being discussed. It turns out that the company could initially know about the weakest point of the heavy launch vehicle.
This is the fourth loss of a prototype reusable launch vehicle from SpaceX.