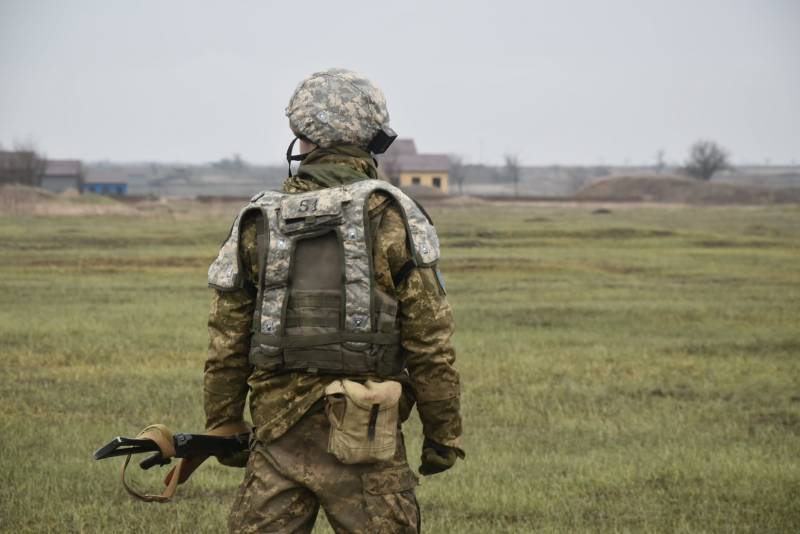 In Ukraine, any training of troops, even planned and quite ordinary, is usually designated as "a stage in the confrontation with Russia." Often the word "confrontation" is replaced by the word "war", which, apparently, should give additional informational meaning to army training in the armed forces of Ukraine.
As a result, it turns out that they even managed to connect the minefield training with Russia.
In the Ukrainian press, the installation of a three-row minefield by the servicemen of the engineering brigade of the Armed Forces of Ukraine was called "a barrier in front of
tanks
RF ". This interpretation was proposed by the Ukrainian portal Defense Express.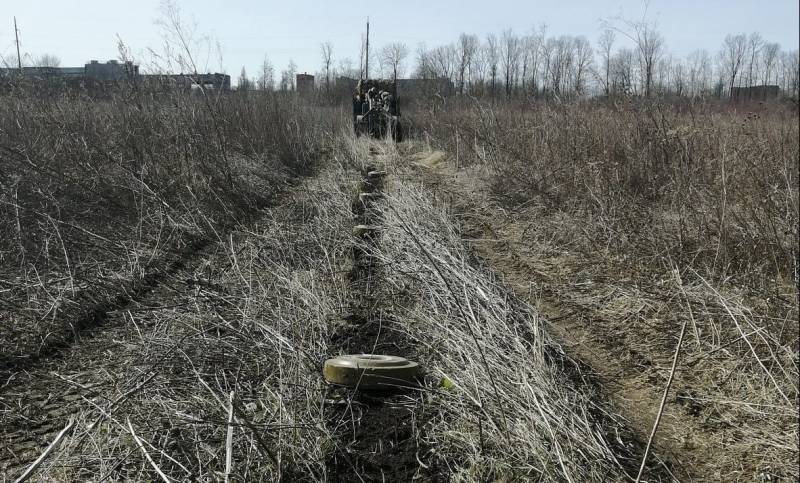 For the installation of mines, such military equipment as the PMZ-4 (trailed minelayer of Soviet development) was used.
From the report:
Two mobile obstacle detachments set up a three-row anti-tank minefield. Particular attention is paid to the deployment and equipping of the command post. The military practiced changing operating frequencies in compliance with the rules of covert command and control of troops. The use of electronic equipment has been reduced to a minimum.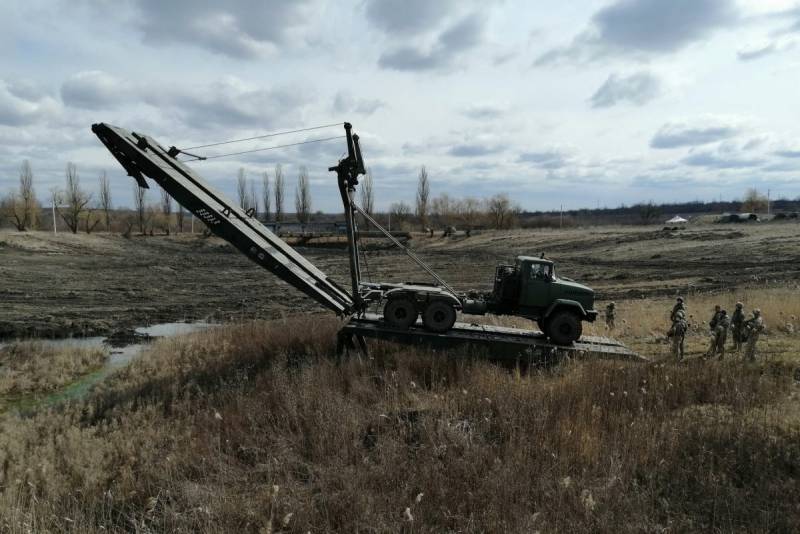 Judging by the published photos, the Armed Forces of Ukraine are expecting "tanks of the Russian Federation" exclusively on flat terrain, where Ukrainian troops will "meet the tanks fully armed."
In this regard, it is necessary to turn to the Ukrainian servicemen: the main thing is that they themselves do not forget where they planted the mines, if there are combat mines among them.