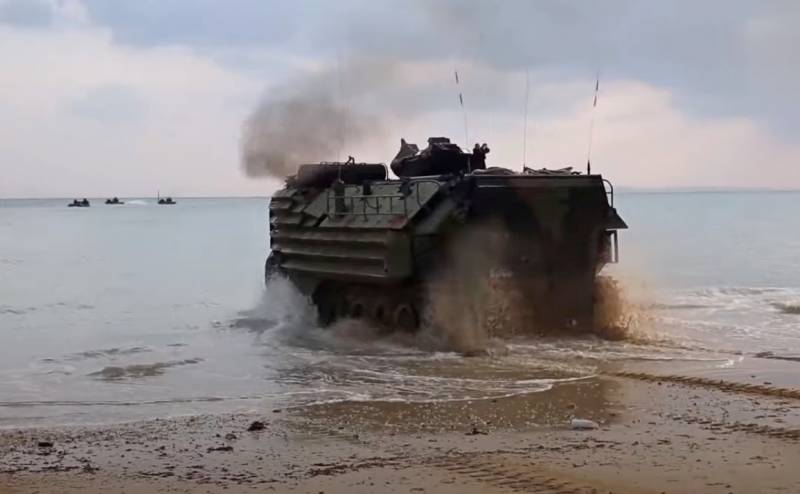 The United States investigated the loss of 11 Marines who sank along with the AAV assault vehicle off the coast of California in July 2020. The military investigation assigned responsibility to the battalion commander, who allowed the faulty equipment to be used by unprepared soldiers.
Expeditionary platoon on faulty equipment
The Marine Platoon was added to the Expeditionary Force, received into service with the AAV and was preparing for a business trip abroad.
The platoon received equipment late, was not properly trained and tested, and was equipped with an AAV in a terrible state.
- the investigator considers.
During the exercise, the platoon fought all day with mechanical breakdowns of several vehicles. As a result, 4 amphibians were left on one of the islands after disembarkation, the remaining nine left the beach and headed towards the ship, which was almost three miles away. One of the AAVs, already in the process of moving, lost contact with the ship, and the other required towing due to a malfunction.
On one of the vehicles that continued to move, a leak occurred, the water rose by about 50 cm. But the commander, instead of evacuating the crew, preferred to "desperately wave the distress flag". The signal was noticed on one of the neighboring AAVs only 20 minutes later and information about the incident was transmitted by radio communication. There was no rescue boat aboard the ship. When the water rose to chest level, the vehicle commander gave the order to evacuate.
The Marines, with their bulky Kevlar body armor and some with flotation collars and rifles, struggled to open the top hatch and get out.
- indicates the investigation.
The water rushing inside knocked the crew to the ground, causing "shock and disorientation." As a result, only 26 out of 3 Marines managed to get out of the 13-ton AAV, two of them survived.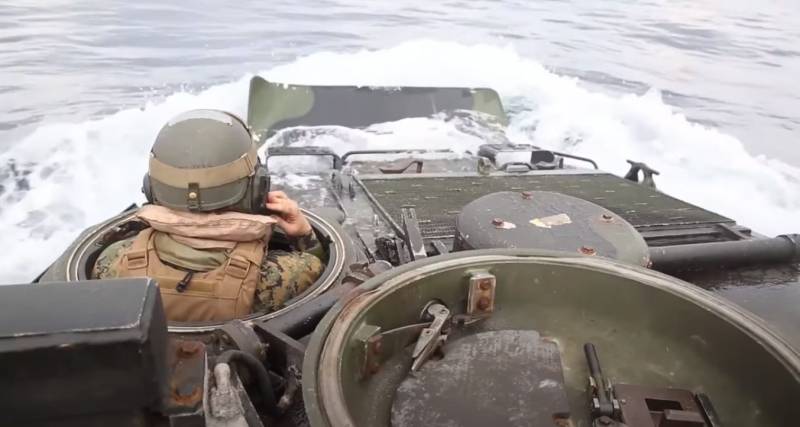 Management oversights
In addition to safety failures and delays in the evacuation of the crew, critical failures in the mechanical state of the vehicles were found.
- explained in the investigation.
After the incident, the AAV fleet was thoroughly checked. As a result, it was found that "most of them are out of order", with a leaky hull, an inoperative exit emergency lighting system and an inappropriate bilge pump.
The battalion commander was appointed as the main culprit, who handed out faulty equipment to the Bravo company, instructing them to repair it on their own, and also did not follow the preparation of the unit. He has already been fired "for loss of confidence."
The battalion commander really tried to fix the disruptions in the service of the AAV platoon as soon as he found out about them. But he made mistakes in the management of the unit
- consider in the command.