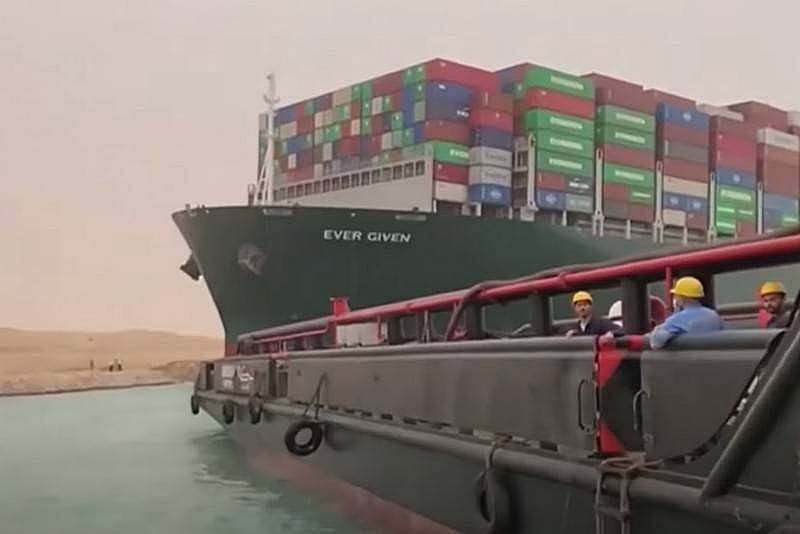 The blocking of the Suez Canal by the container ship Ever Given and the inability to unblock it led to the search for alternative routes to send goods from Asia to Europe and back. According to German Maslov, vice-president for the line-logistics division of Fesco, the carrier companies have requested a route through the territory of Russia.
The Fesco transport group, which transported goods only through the Suez Canal, in connection with the blockage, requested the transit of goods through Russia. The company's cargo, along with the cargo of other carriers, is delivered to Vladivostok and from there it is sent by rail to Europe.
Fesco alone dispatches 30-35 container trains weekly. The infrastructure of Russian Railways, despite the hard work, copes with the growing traffic
- said Maslov.
According to him, Fesco is increasing capacity on its shipping lines and rail routes in response to growing demands for transportation across Russian territory.
In turn, the Russian Foreign Ministry declared the importance of developing the Northern Sea Route as an alternative to the Suez Canal, the blocking of which showed the need to develop alternative routes.
In this regard, it is obviously necessary to think about how to ensure effective management of transport risks and develop alternative routes to the Suez Canal, first of all, the Northern Sea Route, the need for further development of which was highlighted by the incident in the Suez Canal.
- said in the message of the Ministry of Foreign Affairs.
As a reminder, on March 23, a container ship Ever Given owned by the Japanese company Shoei Kisen ran aground in the Suez Canal. The length of the ship is 400 meters, the width is 59 meters, and the carrying capacity is about 224 thousand tons. As a result of the incident, traffic on the canal was blocked, more than 100 ships are waiting for their turn to pass. According to experts, losses due to the incident have already exceeded $ 10 billion.