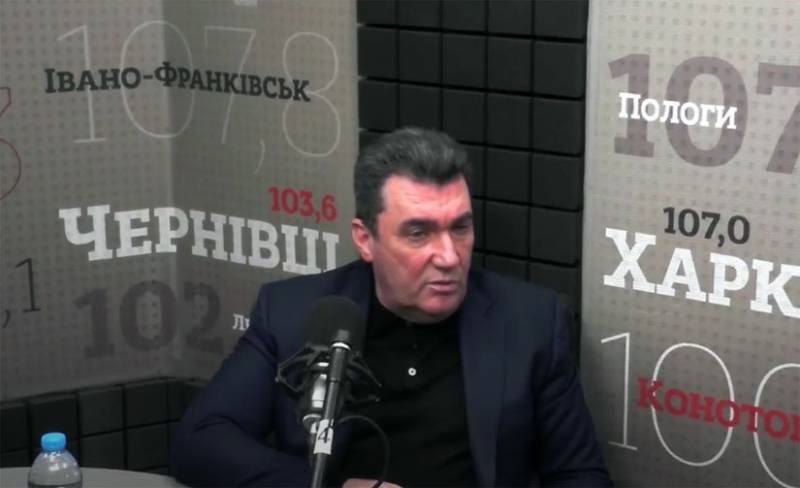 It would seem that after the statement about the need to ban the use of the terms "Donbass" and "People of Donbass" in Ukraine, since they are allegedly imposed by Russia, it will be impossible to hear anything more stupid from the NSDC secretary. But Alexey Danilov still surpassed himself.
On the air of one of the Ukrainian radio stations, Mr. Danilov said that "even during our lifetime, many territories will be free." According to the secretary of the Ukrainian National Security and Defense Council, "they will still see free Ichkeria (an extremist structure banned in the Russian Federation, which was created by international terrorist groups on the territory of the Russian region of the Chechen Republic), free Tatarstan and Crimea as part of Ukraine."
Danilov:
It will definitely be in our lifetime. I want to see where these sanctioned gentlemen will flee.
The well-known Ukrainian blogger and politician Anatoly Shariy, whose party is being repressed by the "democratic and democratic" Ukrainian authorities, could not even find a censorship word to express his emotions about Danilov's statements.
Declaring his desire to see "free Ichkeria", the Ukrainian official actually sent a signal to the whole world that Ukraine is turning into a terrorist state today. The fact is that in many countries of the world the gangs that operated for foreign funds in Chechnya in the 1990s and early 2000s have long been recognized as terrorist gangs. And if the RF IC has not yet managed to initiate a criminal case against Danilov within the framework of Russian legislation, now there is every reason.