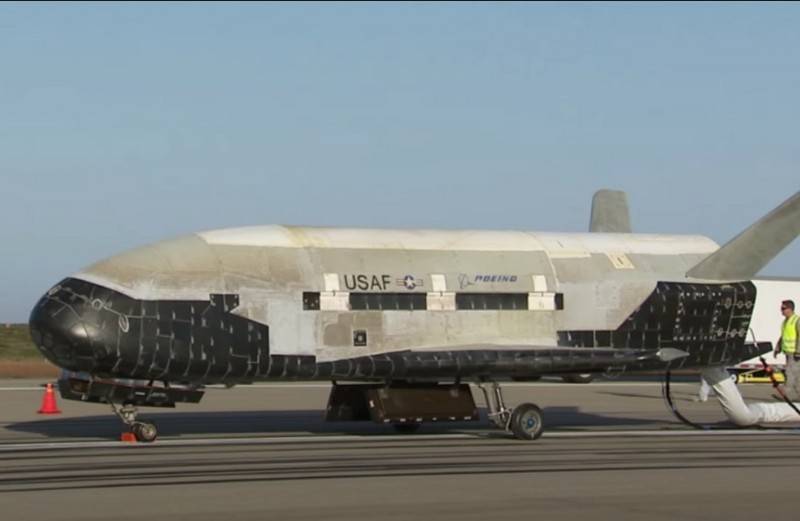 The new reusable space shuttle being developed by NPO Molniya will be a cargo one, it is being developed in an unmanned version. It is reported by
RIA News
with reference to a source in the rocket and space industry.
According to the source, the new reusable spacecraft will be the same size as the US-developed X-37B spacecraft. The spacecraft is intended for commercial launches, its purpose is the unmanned transportation of goods to orbit and back. The development is carried out by the NGO "Molniya" on its own initiative.
The device being developed by the NGO Molniya is an unmanned civilian analogue of the American X-37B, that is, it should be created in the same dimension. It is not intended for manned flights, but is designed for the delivery and return of cargo from space.
- the agency leads the words of the source.
It is specified that the new shuttle should be launched into orbit by a Soyuz-type launch vehicle.
Earlier, on Wednesday, the press service of the NGO Molniya reported that the company's specialists are working on the creation of a new space reusable civilian complex with an orbital aircraft. According to Olga Sokolova, the general director of Molnia, the new shuttle "will fly into space in the next five years."
Currently, only two countries in the world have reusable mini shuttles. The secret mini-space shuttle X-2010B has been in operation in the United States since 37. China tested its reusable shuttle in September 2020.