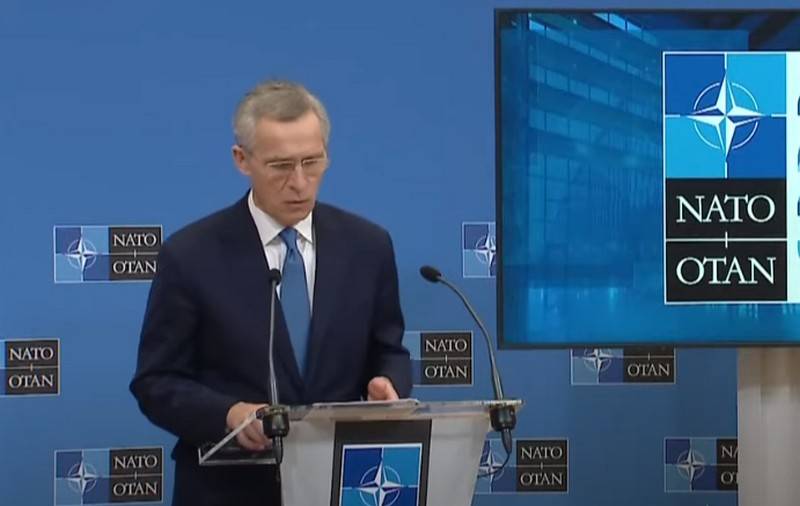 NATO is sending Russia a "clear signal" by strengthening its presence in the Black Sea. Alliance Secretary General Jens Stoltenberg stated this following the results of the first day of the work of the Foreign Ministry Council of the military-political bloc.
Speaking at a press conference in Brussels, Stoltenberg said that NATO has strengthened its position in the Black Sea region, increasing cooperation with alliance partners - Georgia and Ukraine and will continue to act in this direction. According to him, five countries support NATO's actions in the Black Sea. Three coastal countries - Turkey, Romania and Bulgaria - are NATO members, while Georgia and Ukraine are partners.
We have strengthened our presence on land, on water and in the air, but also strengthened our cooperation with partners in Georgia and Ukraine. We will continue this, and we are thinking about how to further expand this partnership through political and practical support.
- he said.
Stoltenberg stressed that Ukraine and Georgia are key partners of NATO, therefore the alliance supports their reforms so that Kiev and Tbilisi continue to "follow the Euro-Atlantic path."
By deploying battle groups in the Black Sea, conducting more exercises and intensifying partnerships with Georgia and Ukraine, NATO is giving Russia a "clear signal"
- said the Secretary General, adding that the "security" of the Black Sea is a priority for NATO.
Earlier, NATO said that the strengthening of Russia in the Black Sea region causes concern and concern, so it was decided to strengthen the presence of alliance forces in the region.