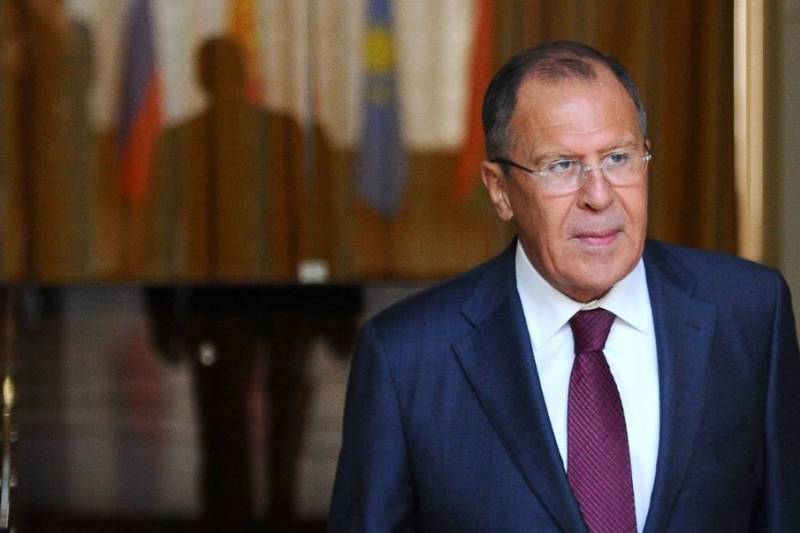 The European Union has destroyed relations with Russia by its unilateral decisions. Brussels managed to almost completely destroy the ties between the Russian Federation and the EU.
This statement was made by the head of the Ministry of Foreign Affairs of the Russian Federation Sergei Lavrov after meeting with his Chinese counterpart Wang Yi at a joint press conference of the two ministers.
At the same time, Moscow does not intend to burn bridges between itself and Europe. As soon as Brussels takes measures to correct this abnormal situation, Russia will be ready to re-establish contacts and increase cooperation. At the same time, Moscow will be guided by the principles of equality and the search for a "balance of interests."
The Russian Foreign Minister also noted that in the Asian direction, in contrast to the European, a more favorable situation has developed.
While on the "western front" we have no changes, in the East we have, in my opinion, a very intensive agenda, which is getting richer every year.
- Lavrov declares.
At the same time, he draws attention to the fact that among European countries there are also those that are primarily guided in their policies by their own national interests, therefore they continue to develop relations with the Russian Federation.
Last month, the Russian foreign minister said that if the EU adopts a package of sanctions against the Russian Federation, Moscow will be ready to completely break off relations with the EU.