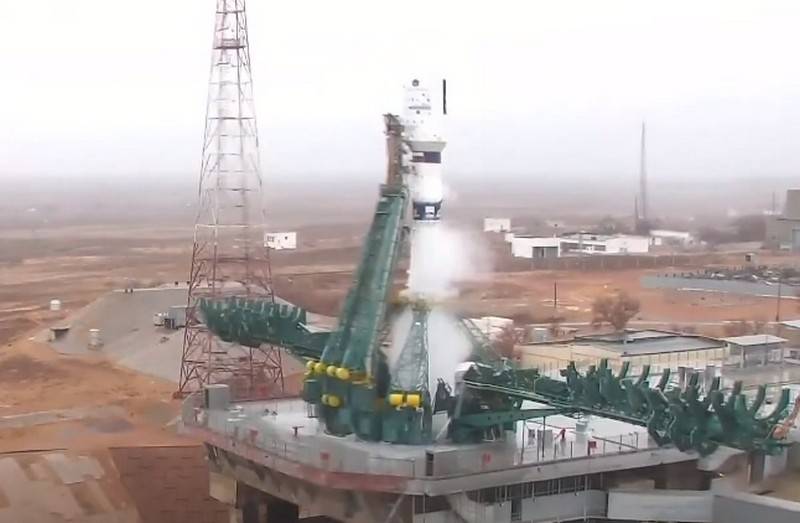 A Soyuz-2.1a carrier rocket with foreign satellites was launched from the Baikonur cosmodrome; the launch took place in the normal mode. This was announced by the head of Roscosmos Dmitry Rogozin.
Start-up normally. The separation of the head unit took place at the estimated time. The 1st switching on and off of the propulsion system of the upper stage "Fregat" took place normally
- said on Rogozin's Twitter page.
The launch vehicle was launched at 09:07 Moscow time. Time, at 10:10 the separation of the first satellite was planned, at 11:35 - the separation of the second group of satellites, at 13:13 - the third. In total, the rocket launched into space a cluster of 37 satellites from 18 countries and, as the main load, the South Korean satellite CAS500-1.
Initially, the launch was scheduled for Saturday March 20, then it was postponed to Sunday, then Monday. On Saturday, Roskosmos said that the transfer took place for technical reasons. At the same time, Rogozin explained that this is not related to the launch vehicle, it is technically sound, no malfunctions have been identified.
Earlier it was reported that the launch vehicle launched today from Baikonur changed the color scheme. Instead of the traditional orange-gray color, the rocket received a white and blue color. It is assumed that the rest of the Soyuz-2 launch vehicles will also be carried out in a new color scheme.