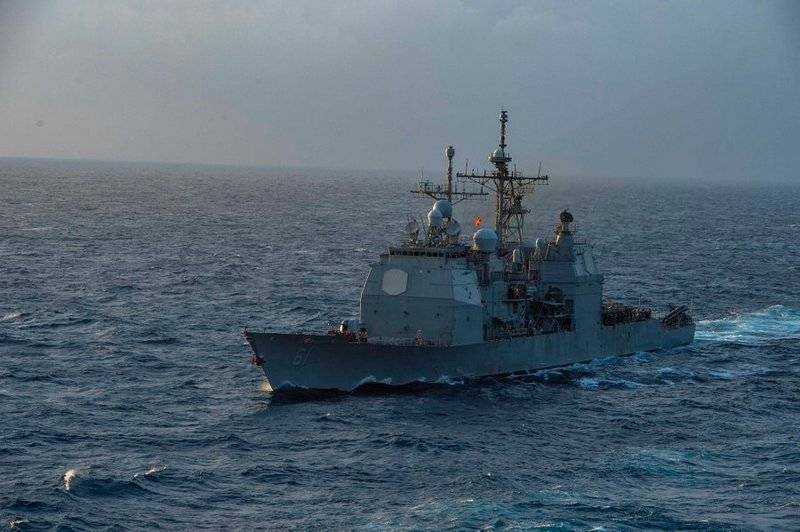 The American cruiser USS "Monterey" (CG-61) entered the Black Sea and headed towards Romania. As reported by the command of the Sixth
fleet
USA, the main task of the ship is to maintain security in the Black Sea region.
Cruiser Monterey will operate in the Black Sea with NATO "allies and partners" in "defense of freedom, economic prosperity, and free and open navigation," according to a Twittere entry on the US 6th Fleet's Twittere page.
US Navy ships and aircraft regularly operate in the Black Sea in support of our NATO allies and partners
- said in a statement.
Most likely, Monterey will join the Sea Shield 2021 exercise, which will be held from March 19 to March 29 in the Black Sea off the coast of Romania. 18 warships from 8 countries should take part in them.
Note that lately NATO ships have been "frequenting" the Black Sea. Recently, ships from NATO's Second Standing Naval Group (SNMG2) and NATO's Second Mine Action Group (SNMCMG2) have entered the sea. In addition, the Spanish missile frigate F104 Mendez Nunez (Mendes Nunez) visited the Black Sea. On the night of March 19, the Greek missile boat HS Ypoploiarchos Kristallidis (P 69) passed through the straits.
The American cruiser USS "Monterey" (CG-61) is not a frequent visitor to the Black Sea, his last visit to this region was ten years ago in 2011, before that he visited the Black Sea back in 1992. "Monterey" is a missile cruiser of the US Navy class "Ticonderoga", adopted by the US Navy in 1990.
After entering the water area of ​​the sea, the American ship was taken under continuous supervision of the forces and means of the Black Sea Fleet.