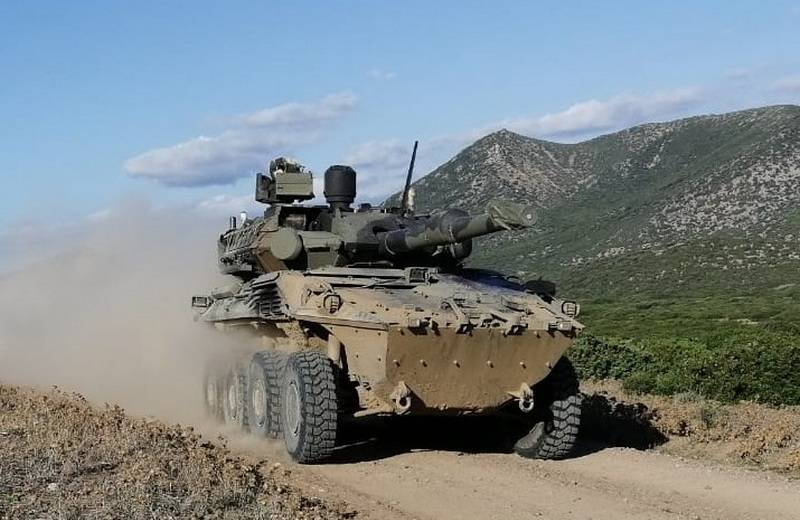 An incident involving material damage to civilian infrastructure during a military exercise took place in Italy. According to the newspaper il Fatto Quotidiano, a wheeled tank of the Italian army fired at a livestock farm.
As the newspaper writes, the exercises of the Italian army were held in the province of Pordenone at a local military training ground. According to preliminary data, during the shooting, the crew of one of the wheeled armored vehicles mistakenly fired a shot towards the farm located on the other side of the target field. As a result, the projectile
tank
punched through the wall of the poultry farm.
The incident took place on the outskirts of Vivaro, a small town near a military training ground. The owners of the chicken farm saw the destruction and the dead bird, came to work in the morning and called the police. The Prosecutor's Office of the province of Pordenone launched an investigation, seizing four tanks at once.
Investigators of the prosecutor's office will seek compensation from the army for the damage caused, and the military themselves will have to explain why the combat vehicles opened fire in the direction of the farm when the targets were in the opposite direction.
The Italian Ministry of Defense has not yet commented on the incident.
According to media reports, wheeled armored vehicles Centauro II (Nuove Blindo Centauro), equipped with a 120-mm smooth-bore gun developed by Oto Melara, participated in the shooting.