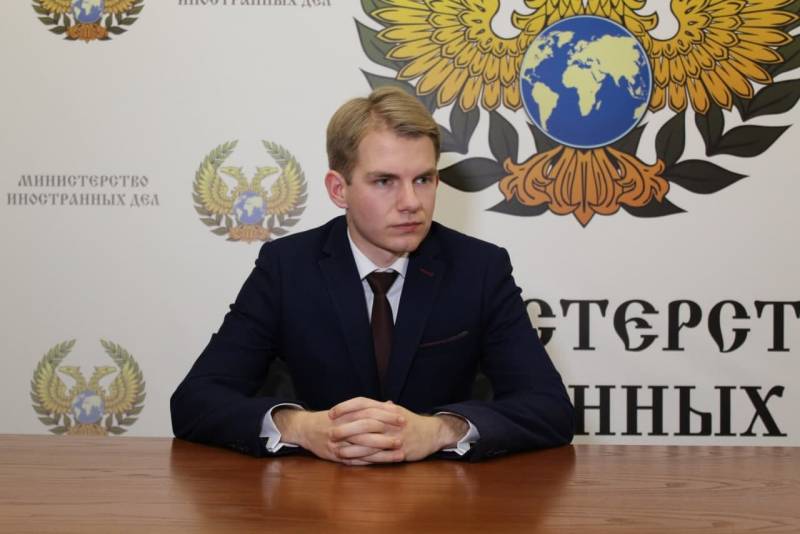 Kiev must stop trying to influence negotiations on Donbass by issuing ultimatums. Instead, you just need to follow the decisions made.
This statement was made by the press secretary of the delegation of the Donetsk People's Republic in the contact group Vladislav Moskovsky in his Telegram channel.
He named the Ukrainian delegation responsible for the breakdown of yesterday's talks on Donbass. This was due to the fact that Kiev demanded to exclude from the delegation the representative of the public from Donetsk Maya Pirogova. As explained by Moskovsky, earlier the DPR, as a gesture of goodwill, agreed to refrain from participating in the negotiations of the public on both sides. But Ukraine did not go to the opposite step and left its public figures. Then the Donetsk public, among whose representatives was Maya Pirogova, joined in the dialogue, which aroused the indignation of the Ukrainian side.
In this regard, the DPR demanded that Kiev abandon the policy of ultimatums in the negotiations.
At the same time, the Ukrainian Armed Forces continue to pull forces to the contact line and intensify shelling of the territory of the LPNR. In particular, on March 14, a number of Russian media reported on the delivery to Ukraine of at least 30 Turkish Bayraktar TB2 attack drones, which Kiev plans to deploy in Donbas. True, at the request of journalists
RIA News
to comment on these data, a representative of the Turkish military-industrial complex replied that he did not have any information about the delivery of a batch of these drones.