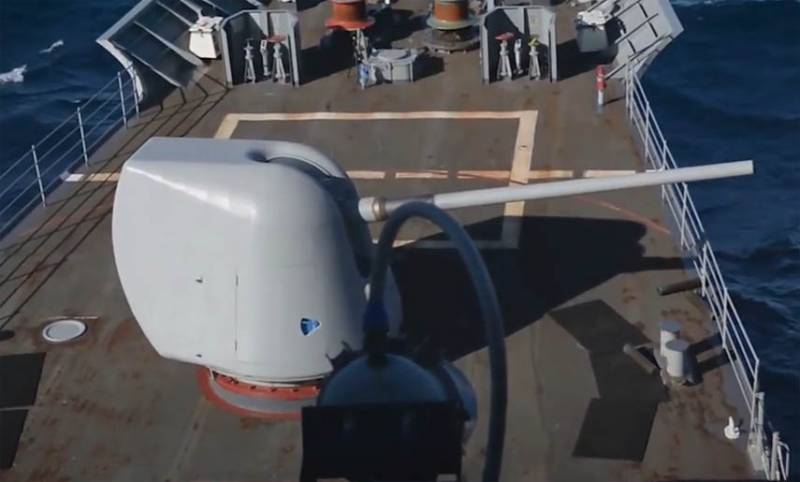 The United States announced the completion of the repair of the Ticonderoga-class missile cruiser USS Vella Gulf. Recall that, as reported by "Voennoye Obozreniye", this US Navy warship had problems immediately after it went to sea after the previous repairs. The ship was sent to one of the aircraft carrier strike groups, but could not fulfill the tasks assigned to its team, since an active leak of fuel from one of its fuel tanks was detected. At least, this is the official explanation for the recall of the ship to the military base was presented by the command. Numerous corrosive damage was found in the tank (fuel tank).
It is noteworthy that this is not the first time recently that the American warship Vella Gulf is faced with problems associated with fuel tanks. As it turns out, corrosion has been detected earlier, leading to fuel leaks. However, either the measures taken were insufficient, or appropriate measures were not taken at all.
Press Secretary Press Secretary of the 2nd
fleet
US Lt. Marykate Walsh says that "now everyone is confident in the work done to identify defects and repair fuel tanks."
From the report:
The fuel tank (cistern) has been inspected by qualified engineers, and areas with critical corrosion damage have been properly treated. The renovation has been completed.
However, American experts were alarmed by the question of why the warship does not return to the aircraft carrier strike group if its repair has been completed. The question also arose why the sailors from the crew of the missile cruiser Vella Gulf remain on board and cannot leave it for a week to enter the city. A spokesman for the US Navy's 2nd Fleet says that "this decision was made by the command in connection with the pandemic."
In this regard, the opinion was expressed that the command is disingenuous, speaking about the corrosion of the fuel tank as the main reason for the unplanned return of the cruiser to the military base from the exercises. It is noted that the real reason may be due to the fact that a coronavirus infection has spread on board the ship, and provided that most of the servicemen, as previously reported by the American media, were among the first to be vaccinated in the country.
Recall that 10 years ago, the US Navy disbanded the 2nd Fleet, but in 2018 it was decided to restore it again. Vella Gulf was in his "new" lineup.