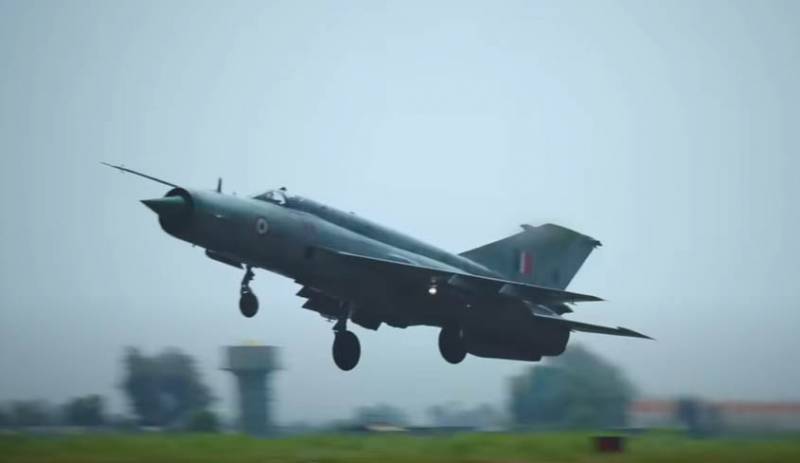 Just last week, a report was published in India on the need for a phased decommissioning of the MiG-21 aircraft in service with the country's air force, with the simultaneous replacement of them with more modern combat vehicles. And today a message comes from India about the fall of a third-generation front-line fighter.
According to the latest information, the plane crash with the MiG-21 "Bizon" (Indian classification) occurred while the pilot was performing a scheduled training flight in the central part of India.
The press service of the Indian Air Force confirms the information that the front-line fighter fell, while previously communication with it was lost.
The statement says that the MiG was flown by an experienced military pilot - the captain of the Indian Air Force A. Gupta. He died.
From the report:
An investigative group has been created, which must establish all the details of the incident and find out the cause of the plane crash.
This plane crash only spurred the discussion about the need to abandon the operation of MiG-21 fighters in the Indian Air Force. One of the subscribers to the Indian Air Force Twitter page (Aksai Luthra) urged to rather abandon such MiGs, calling them "turned over time into flying coffins."
Recall that in an air battle with aircraft of the Pakistani Air Force in February 2019, MiG-21 fighters were also used, one of which was shot down.