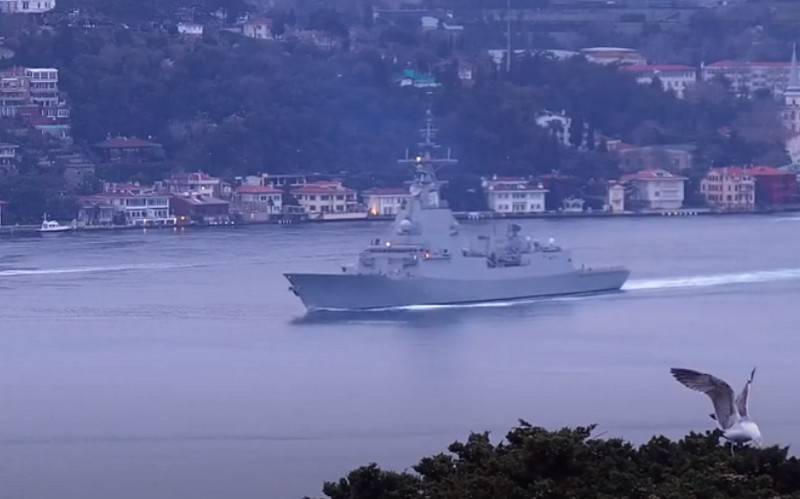 NATO is increasing the number of ships simultaneously in the Black Sea. According to the National Defense Control Center of Russia, the Spanish missile frigate F104 Mendez Nunez entered the sea.
After passing the straits, the frigate came under continuous surveillance of the forces and means of the Black Sea
fleet
... The frigate of the Spanish Navy F12 Cristóbal Colón (Cristobal Colón), which entered the Black Sea on March 105, is also under observation.
The forces and means of the Black Sea Fleet began to monitor the actions of the frigate Mendez Nunez of the Spanish Navy
- said in a statement.
It is noted that this is the third Spanish frigate currently in the Black Sea. In addition to Mendez Nunez, the Cristоbal Colоn entered the Black Sea, which is the flagship of NATO's Second Permanent Naval Group, which also includes Turkish, Romanian and Bulgarian warships. At the moment, SNMG2 ships are in Georgian territorial waters.
In addition, the Second NATO Mine Action Group (SNMCMG2), which includes a Spanish minesweeper, is located in the Black Sea. The ships of this group conducted mine action exercises on March 16, in which the Ukrainian Navy also participated.
Note that recently the number of ships of NATO member countries that are not included in the number of the Black Sea states has increased significantly. The alliance said earlier that this is a response to the "aggressive actions of Russia" against NATO allies and partners in the Black Sea.