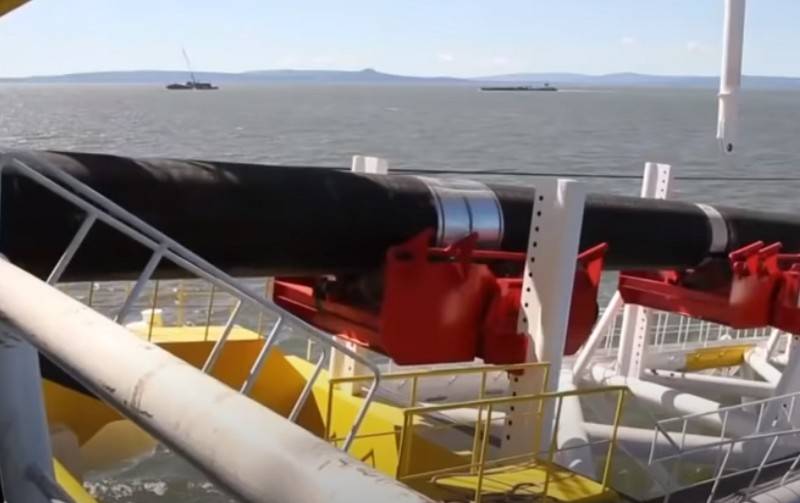 Laying of the first string of the Nord Stream 2 gas pipeline in the exclusive economic zone of Denmark will begin at the end of March and will last until the end of the third quarter of 2021. This is reported by the Danish Energy Agency (DEA).
According to the DEA, according to data from the Nord Stream 2AG gas pipeline operator, at the end of March, the Akademik Chersky pipe-laying vessel will join the construction of the gas pipeline, which will begin laying the first string (Line A) of Nord Stream 2, while Fortuna will continue construction of the second line (Line B).
It is planned that pipe-laying (first line - approx.) Will resume at the end of March and will last until the end of the third quarter of 2020.
- says the DEA.
Earlier, the DEA said that the operating company must provide an adjusted schedule of work on the gas pipeline, but there is no need to approve it in a new way.
On the eve of the Western media reported that Germany is counting on the completion of the gas pipeline, and with regard to the United States will choose a strategy of waiting in order to provide Washington with a ready-made draft of the deal after the construction is completed.
Berlin is trying to buy time and make sure construction is completed because it believes that once the pipeline is up and running, things will look different.
- said a high-ranking EU politician.
In turn, the United States, although it threatens to introduce new sanctions against the gas pipeline by May of this year, does not want to completely spoil relations with Germany, which reached a negative mark under Trump.