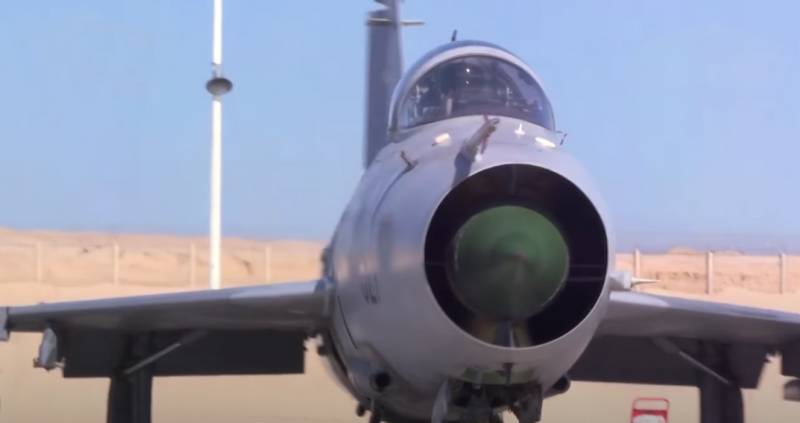 The PLA Air Force began to phase out the J-7 fighters, replacing them with more advanced models of the next generation.
As noted in the CCTV edition, one of the J-7-equipped air brigades already expects to receive new vehicles soon.
J-7 - the main aircraft in the Chinese
navy
second generation fighters
- explains in the Global Times, pointing out that it has excellent flight characteristics, with a ceiling of 20 thousand meters and having a maximum speed of Mach 2.
According to the Chinese media, the J-7 can work together with its 3rd generation "counterparts" and AWACS aircraft, "playing a unique role in combat." Through many upgrades to the J-7, China has gained experience that has allowed it to create new models, in particular the JL-9 trainer.
J-7 has made a great contribution to the protection of China's airspace
- noted in the Global Times.
However, against the background of the arrival of new cars (J-10, J-11, J-16 and J-20), the old model sooner or later had to leave service. For example, the J-10 has more advanced combat qualities, being able to conduct more effective aerial combat and at the same time having the ability to strike at ground targets. In this regard, the PLA Air Force began to write off the J-7 fighter.
A number of experts argue that the J-7 is actually a copy of the Soviet front-line fighter MiG-21F-13. Back in the early 1990s, this family left the combat ranks of the Air Force of the post-Soviet states, including Russia.