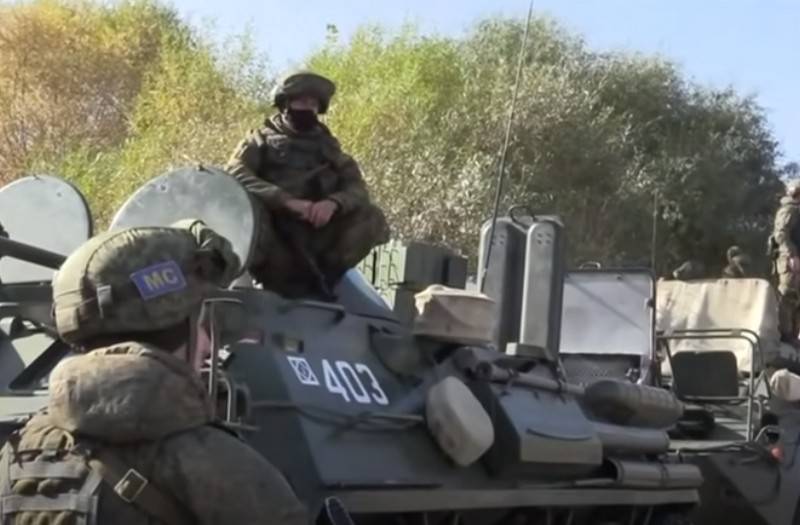 Russia is ready for the open introduction of its troops into the territory of Ukraine, but this time under the guise of peacekeepers. This was "announced" by the ex-deputy minister for the so-called temporarily occupied territories and internally displaced persons of Ukraine Yuriy Hrymchak.
The former deputy minister came to the conclusion that Moscow is ready for an open "invasion" of the Russian army into the territory of Ukraine, and this may happen in the near future. Grymchak calls the reasons for such aggressive actions by the Kremlin the poor economic situation in Russia due to sanctions, the failure of plans in the Donbass, as well as the need to strengthen the positions of the authorities before the elections to the State Duma.
According to him, Russia is considering the introduction of military units on Ukrainian territory, which will "portray UN peacekeepers," as planned back in 2014.
(...) at a high level in the Russian Federation there are statements about the termination of relations with the West, the population is being prepared for difficult times, and the armed forces are preparing for an open invasion of Ukraine under the flag of peacekeepers
- he said.
According to him, back in 2014, Ukrainian intelligence "discovered" several units in Russia, in which the equipment was painted in the colors of the UN peacekeeping forces, and Putin officially approved the use of the Russian army on the territory of Ukraine. Now that time has come and these units are ready to enter Ukrainian territory.
Note that statements by Ukrainian politicians about the invasion of Russia do not leave the pages of newspapers and television screens. Following Kiev's logic, the Russian army invaded Ukraine back in 2014 and is at war with the Ukrainian Armed Forces in Donbas. And if, according to Ukrainian logic, the Russian army is "already in Ukraine," then why "send troops" again ...