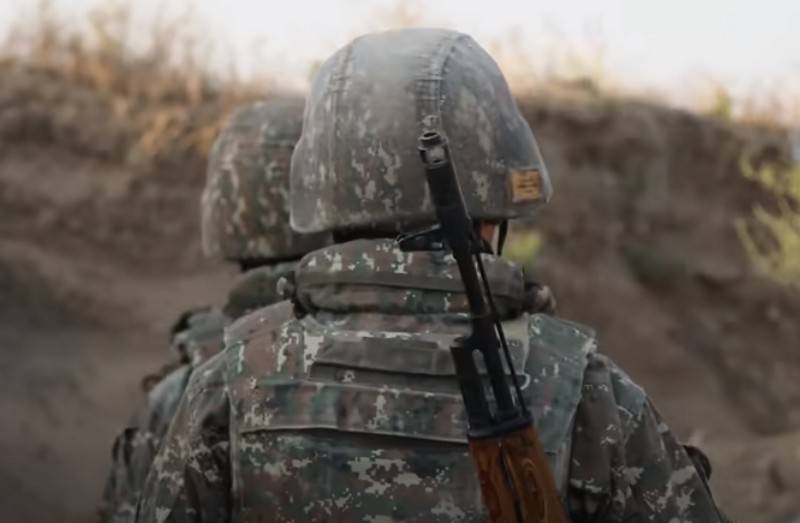 The unrecognized republic of Artsakh (Nagorno-Karabakh Republic) will retain its own armed forces. This was stated by the Secretary of the NKR Security Council) Vitaly Balasanyan.
Answering journalists' questions, Balasanyan stated that Artsakh will remain an independent Armenian entity and will keep its own armed forces, which will be transferred to a contract basis. Currently, the republic's authorities are engaged in the creation of a professional army.
There is no question that Artsakh will not have armed forces. Artsakh had, is and will have armed forces, more mobile and combat-ready
- he said, commenting on rumors about the disbandment of the NKR Defense Army.
Earlier in Armenia, rumors began to spread that the NKR Defense Army would be completely disbanded due to the entry of Russian peacekeepers into the region.
At the same time, the NKR authorities denied rumors about the start of a new war with Azerbaijan. According to the president of the unrecognized republic, Arayik Harutyunyan, someone is spreading rumors about the upcoming war, escalating the situation in the republic.
This is a figment of a sick imagination, these rumors are not substantiated and are aimed at creating various panic moods among the population.
- he added.
Harutyunyan stressed that Karabakh will remain independent and implement an economic development program with the support of Russian peacekeepers and the new Artsakh Defense Army.