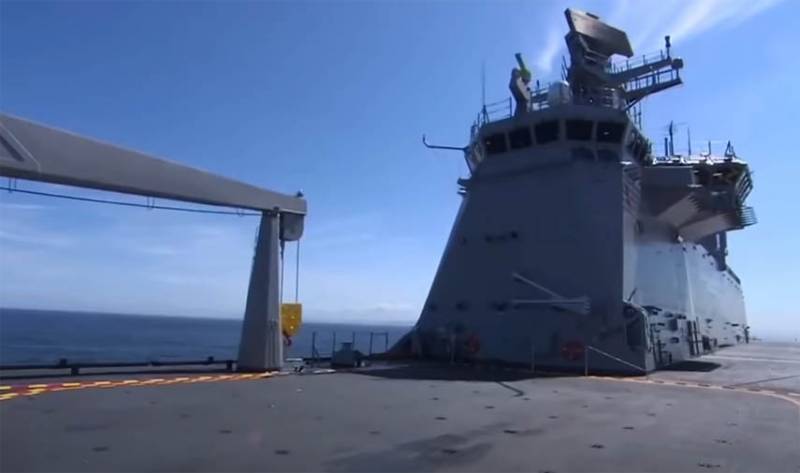 The Turkish authorities are concerned about the formation of an air wing for their light aircraft carrier Anadolu. Its displacement is about 27 thousand tons, while initially it was built as a future carrier of the fifth generation F-35 sea-based fighters.
After the United States imposed sanctions against Turkey for the acquisition of the S-400 anti-aircraft missile system from Russia, the question arose before Ankara: after the introduction of the universal amphibious assault aircraft carrier into operation, what will its air wing be?
Against this background, statements appeared in the Turkish press, where it is reported that instead of fighters, the Turkish command is going to deploy attack drones on Anadolu.
CEO of Turkish drone company Baykar:
We are considering the possibility of integrating our drones with the UDC-aircraft carrier. In order for drones to take off and land on an aircraft carrier, the structure must be modified, reinforced, because it will be subjected to strong overloads. We are on the way to developing a new UAV that will be able to take off and land on an aircraft carrier. Moreover, the term of work is about a year.
Ismail Demir, head of the Turkish Defense Industry Directorate, said that the new version of the attack drones - Bayraktar TB3 - will allow Anadolu to take on board up to 50 such UAVs.
Ismail Demir:
At the same time, 10 drones will be able to operate simultaneously
.
It is expected that the Turkish Navy's UDC-aircraft carrier Anadolu will finally enter service by the end of the year. Due to the pandemic and sanctions, these dates were postponed - it was previously planned that its commissioning would take place in 2020.