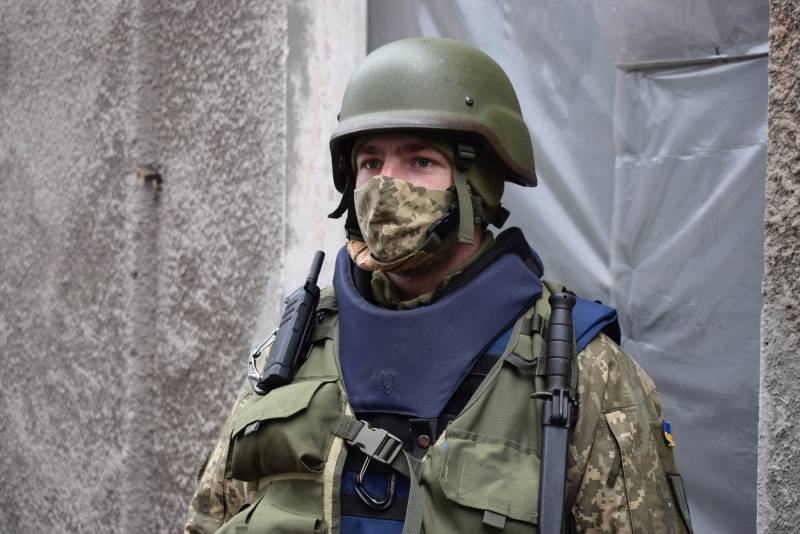 The Chinese Sohu published material on the events in the Donbass. The authors in the article on the mentioned media resource drew attention to the videos with the transfer of armored vehicles of the Armed Forces of Ukraine to the east, which appeared on social networks.
It is pointed out that against the background of statements on the observance of the ceasefire regime, the Ukrainian army "for some reason started the transfer of heavy equipment."
Sohu notes that at one time Russia was accused of conducting hostilities in the Donbass and of trying to destabilize the situation in Ukraine. The author writes that the accusations came from the Ukrainian-European-American alliance, which appeared under President Petro Poroshenko. It was noted that Poroshenko headed for Euro-Atlantic integration, after which the number of accusations against Russia continued to grow.
Sohu:
After President Zelenskiy came to power, he inherited and strengthened this strategy and made joining NATO and the European Union Ukraine's national policy. However, the problem is that internal reforms have led to a sharp drop in the rating of President Zelenskiy. Zelensky's party and he himself do not have enough political experience to successfully complete this term.
The author further writes that this factor leads to the fact that Zelensky has to take measures that may become even more radical than those of Poroshenko.
Author in a Chinese publication on Zelenskiy's interest in the conflict:
The situation in eastern Ukraine has again escalated into an armed conflict, which the president uses to divert attention from other problems in the country and from his unsuccessful activities.
It is pointed out that "in Russia itself they understand the following fact: the Ukrainian army has changed significantly since 2014, received combat experience, went through reforms and re-equipping with equipment."
In Sohu:
But for Russia there are good
news
... If Kiev decides to further escalate, the conflict will still not cease to be local. In Ukraine, they understand that in the event of an expansion of the conflict and a threat to the territories of the Russian Federation, Russia may take more decisive measures, and Ukraine itself may finally lose Donbass.