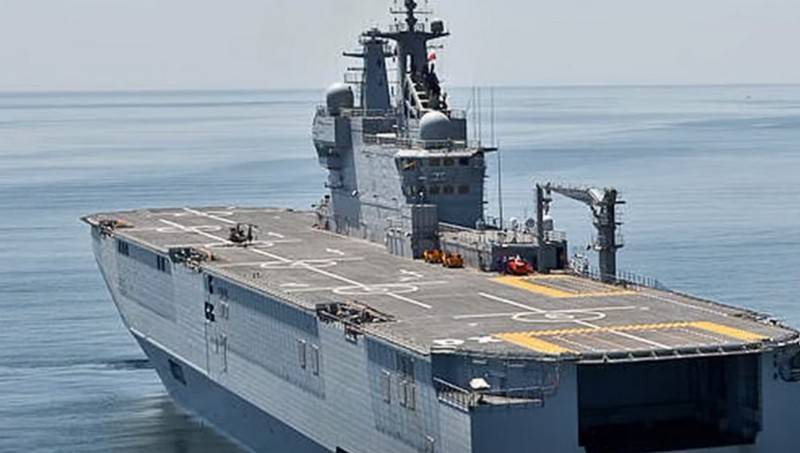 Prospective Russian helicopter carriers of Project 23900 will be able to take on board up to 1 marines, while Project 11711 Large Landing Ships (BDK) can accommodate no more than 300 Marines.
As the source explained
RIA News
in the shipbuilding industry, two helicopter carriers under construction in Kerch significantly exceed the capacity of the project 11711 large landing craft, which are being built at the Yantar shipyard in Kaliningrad.
Each ship provides for a landing of no more than a thousand marines, respectively, there will be a dock chamber and up to four landing boats will be placed in it.
- leads
news
source word agency.
At the same time, he noted that the purchase of a larger number of helicopter carriers for the Russian Navy "is not even a question" yet, at the same time the series of BDK project 11711 can be continued.
Earlier it was reported that the Russian analogue of the French "Mistrals" can carry on board up to 16 anti-submarine and attack helicopters Ka-27 and Ka-52. The option of placing 4 unmanned aerial vehicles on promising helicopter carriers is also being considered.
It should be reminded that the construction of two Project 23900 helicopter carriers is underway at the Zaliv shipyard in Kerch, and the formation of ship hulls has begun. The declared terms of transfer to the Navy are 2026 and 2027.