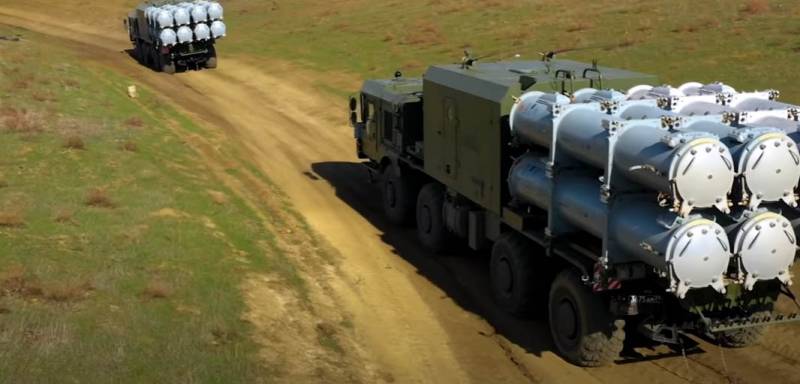 Upon attempt
fleet
the enemy to violate the sea borders of the country, there is an effective means of countering. These are coastal missile systems that can be used with a high degree of efficiency to contain an entire enemy squadron. Russia has such complexes. For example, the conversation can be conducted about the DBK "Bal", adopted for service in 2008.
A salvo of the Bal complex is 32 anti-ship missiles capable not only of disrupting the plans of an enemy ship group, for example, for the landing of an assault force, but also of turning this group itself into debris on the sea surface. In this case, just half an hour later, "Ball" is again ready to attack targets at sea, having carried out reloading.
The accuracy of hitting targets is provided by the Kh-35U missiles. Such a missile is capable of striking ships of various classes, including a destroyer and a frigate. At the same time, the missile is able to bypass the opposition from the air defense and missile defense of the ship, since it moves along a low-altitude trajectory with the implementation of a cascade of anti-aircraft maneuvers.
The platform for the missiles is an 8x8 vehicle chassis.
The plot of the "Military Acceptance" at the TK "Zvezda" demonstrates the capabilities of the coastal missile systems "Ball", including the stages of their deployment for subsequent training use: