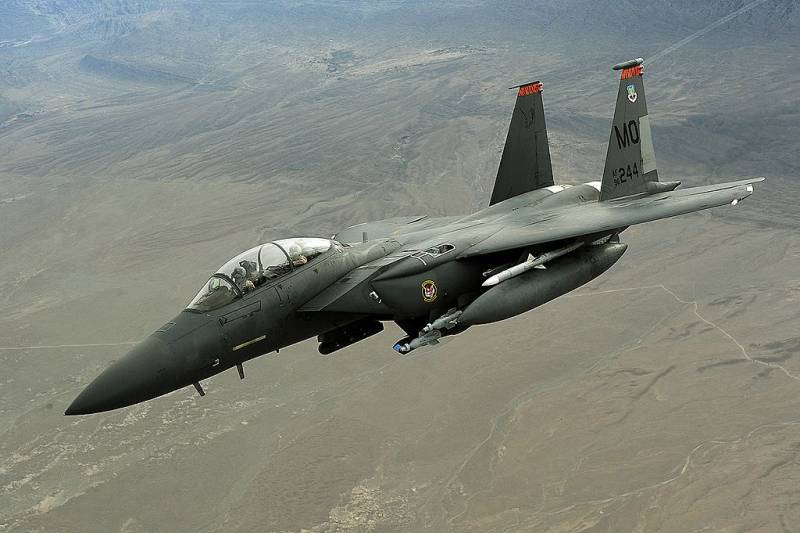 The F-15E Strike Eagle fighter will perform additional tasks related to the transportation of ammunition intended for combat missions. This innovation is due to the fact that the F-16E aircraft are now able to carry more "smart" bombs with JDAM technology. This technology makes it possible to turn into "smart" those aerial bombs that were originally manufactured as free-fall bombs.
After transporting the bombs closer to the battlefield, they can be used by both the F-15E itself and the fifth-generation aircraft F-22 Raptor and F-35 Lightning II.
According to the press service of the US Air Force, the 85th Squadron conducted tests on the transfer of bombs from the JDAM. They were supposed to confirm the concept of "flexible combat use", which aims to increase the Strike Eagle's carrying capacity. This aircraft is supposed to act as a "bomb carrier" and move fully assembled bombs, which can then be used by itself or transferred to other fighters.
The F-15E is currently capable of carrying a maximum of nine bombs with JDAM kits, but the success of the tests expands its carrying capacity to 15 such bombs.
- said the representative of the 85th squadron, Major Andrew Swenson.
The press service of the US Air Force noted that earlier C-130 transport aircraft were used to transport these ammunition. After the delivery of the bombs, they still had to be collected. This required an additional investment of time, which was especially valuable in conditions of intense hostilities.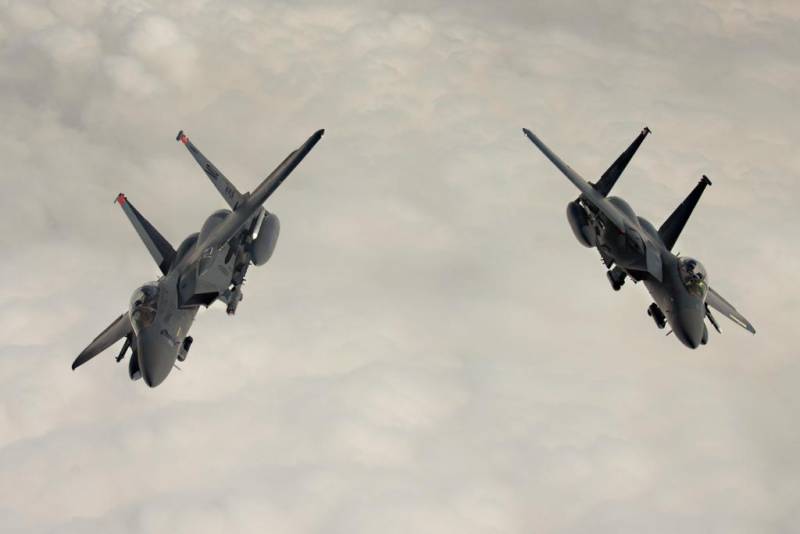 GBU-38 / B JDAM is an adjustable ammunition weighing 450 kilograms.