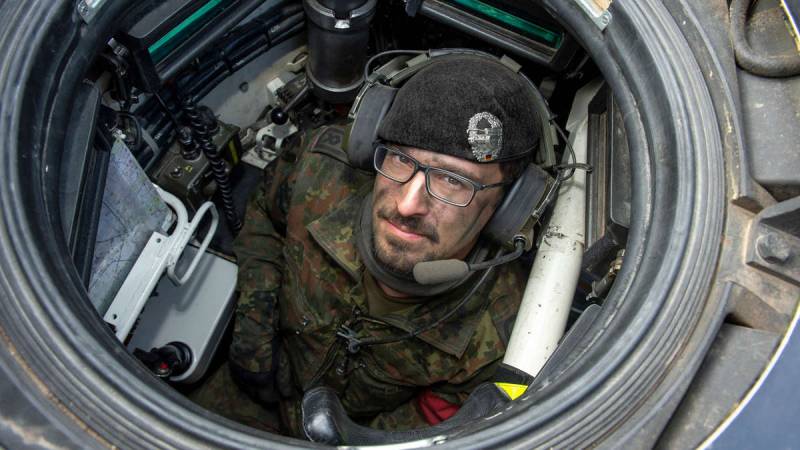 German Defense Minister Annegret Kramp-Karrenbauer presented a bill to the Bundestag after her visit to Afghanistan. And he does not at all touch upon the issues of the further stay of German soldiers on Afghan territory, as one might assume based on the Kramp-Karrenbauer trip. The bill is dedicated to the protection and rehabilitation of certain categories of German military personnel.
The full title of the bill reads as follows: "On the rehabilitation of soldiers who are disadvantaged in accordance with the law on military service because of voluntary homosexual acts, because of their homosexual orientation or because of their gender identity."
In the Bundestag nomenclature, the bill is registered as SoldRehaHomG.
The parliamentarians, as it became known, approved the innovations proposed by the Ministry of Defense, and the updated law will come into force in May this year.
It implies various options for the protection of LGBT servicemen who have been "attacked" and faced with infringement of their rights. Attention is drawn to the fact that persons recognized as victims on the basis of this law are entitled to compensation in the amount of 3 thousand euros.
Not everyone in Germany approves of the new law. In particular, it is said that the possibility of receiving monetary compensation from the state (that is, at the expense of taxpayers) may become a reason for LGBT soldiers to declare themselves "victims of psychological harassment and lawlessness."
Kramp-Karrenbauer said that today in Germany "discrimination on the issue of gender identity and sexual orientation has been practically eradicated, but there are unfair court decisions since July 2, 2000".
The meaning of the new law also lies in the fact that if any of the servicemen who claimed to be LGBT are removed from office or demoted, they have a chance to recover their "infringed" rights.
From comments:
I understand correctly, if the contract with my neighbor the Bundeswehr terminated due to his systematic violations of discipline, then now he can say that this is unfair, calling himself a representative of the LGBT community. And he will be reinstated and given 3 thousand euros? Let him not tell his wife how he was able to recover in the service.
Why is there no such law for drunkards? They were removed from office for a drunken lifestyle, and the serviceman filed an appeal to be reinstated, as he confessed to his alcoholism ... Discrimination.