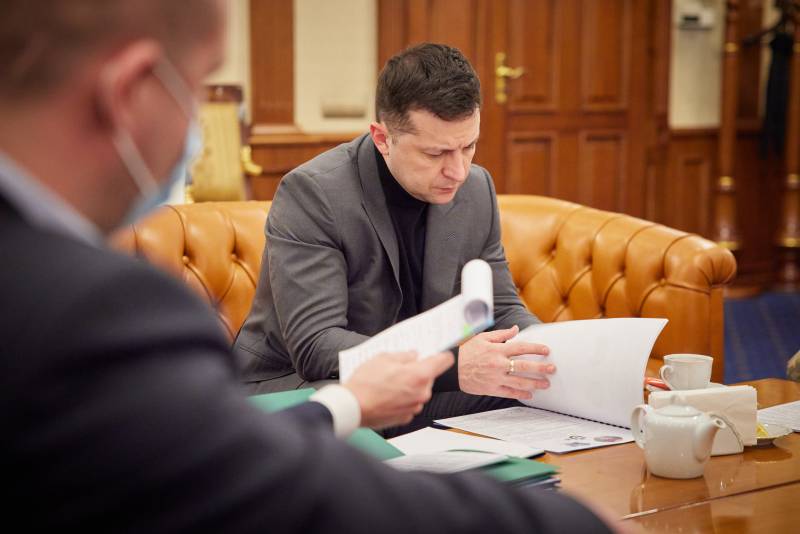 The internal political tension in Ukraine since the Maidan not only has not faded away, but on the contrary, continues to deepen. This is primarily due to the actions of the top leadership, which is doing its best to fulfill the directives issued by the Western "friends of Ukraine".
Recently, an additional line of political tension has emerged in Ukraine - between President Volodymyr Zelenskyy and the Opposition Platform - For Life political movement, which came out on top in ratings in the country, bypassing Servant of the People. The confrontation worsened after the closure of three TV channels, searches in the offices of the political movement, and the arrests of a number of party representatives.
One of the leaders of the HLE, Vadim Rabinovich, expressed his opinion on the president's actions. According to him, there is no longer any doubt that a fascist state is being built in Ukraine. Rabinovich claims that President Zelensky allowed radicals and special services to create a special militant group that will deal not only with attacks on objectionable journalists and politicians, but also with their physical elimination.
The deputy of the Verkhovna Rada said that Volodymyr Zelenskyy allows such things that unambiguously put Ukraine in the number of dictatorships.
Vadim Rabinovich noted that many dictators took similar actions at one time. Recalling the fate of Ceausescu, the People's Deputy of the Verkhovna Rada, turned to Zelensky with the words:
And you, who betrayed the people of Ukraine, will end the same way!
Recall that in 1989 the then leader of Romania was shot after being found guilty by a court on a number of articles, including articles and the destruction of the national economy, genocide and armed uprising against the people.