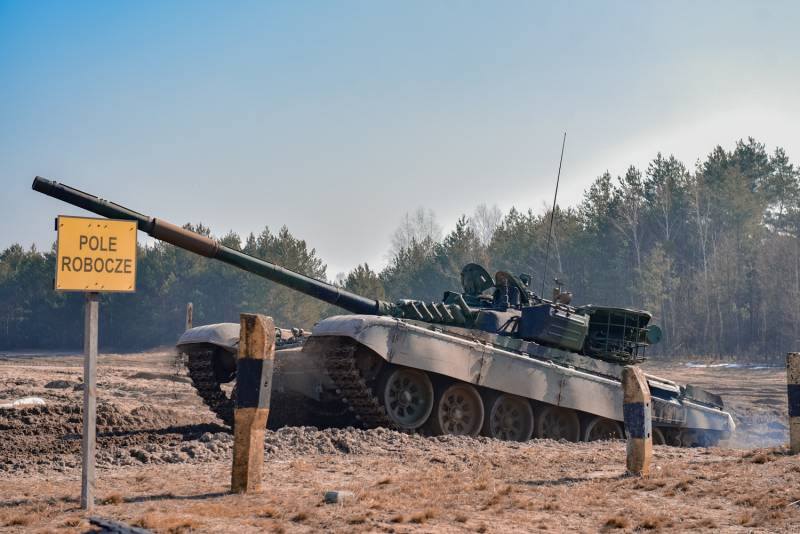 The Polish military is mastering new equipment, which is in service with the newly formed tank battalion of the 19th mechanized brigade, which is located in Lublin. The footage shows T-72M1R vehicles.
New tank for a new regiment
Of the series of exercises performed, the most important was day and night shooting.
- the media write about the two-week training camp, which precedes the certification of gunners
tanks
new division.
The T-72M1R tank was presented at the MSPO international exhibition, held in September 2020. The changes made to it mainly relate to the fire control and communication systems.
The goal of [modernization] was to increase [combat] capabilities with minimal cost, but also with minimal changes in control methods, since many of these tanks will be manned by reservists.
- explains the Polish press, pointing out that the most noticeable external distinguishing feature of the T-72M1R is the absence of an infrared searchlight [L-4A "Luna"] located to the right of the 125-mm cannon. Its dismantling was caused by the abandonment of the use of active night vision systems [the headlamp with an IR cut filter was replaced by a local KLW-1 Asteria thermal imaging camera].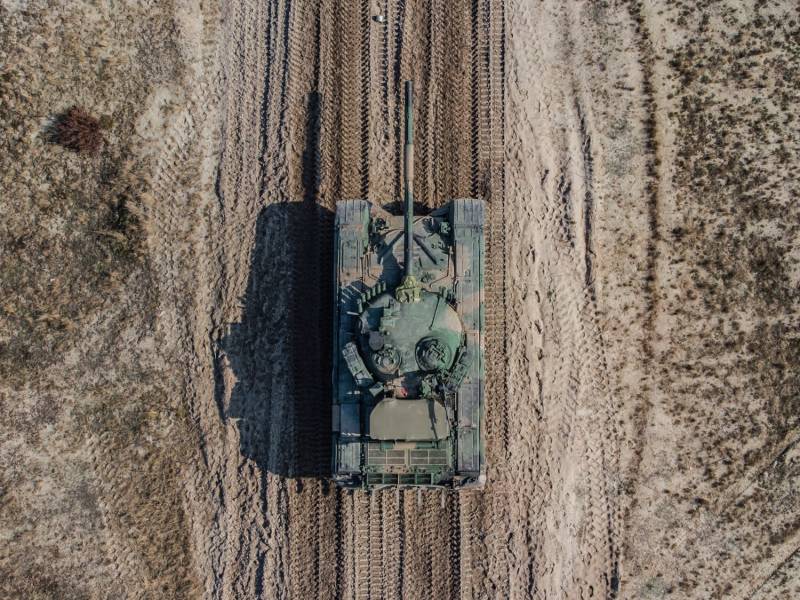 The essence of modernization
During the modernization, digital radio stations and new means of communication for the crew were also installed. Perhaps, this is the whole essence of the Polish modernization of the T-72M1 tank. The new version has the previous 46 hp B-6-780 engine, which has acquired a digital starting system, while maintaining the maximum speed (up to 60 km / h). The vehicle is also devoid of reactive armor, remaining covered only by its own armor. In this regard, it has the same mass of 41,5 tons.
In general, the T-72M1R underwent a "cosmetic" upgrade, not far from the Soviet early modification of the T-72A. This tank "with bare" armor is still in operation in the Russian troops - for example, vehicles of this type were seen in recent exercises in the Far East and the Urals (most likely, in newly formed units). Therefore, perhaps you should not rush to criticize the Polish T-72M1R.
Delivery of these machines began at the end of 2019. By the end of 2025, there should be at least 230 of them. This is a transitional solution until a new tank is put into operation under the Wilk program.
- noted in the Polish media.