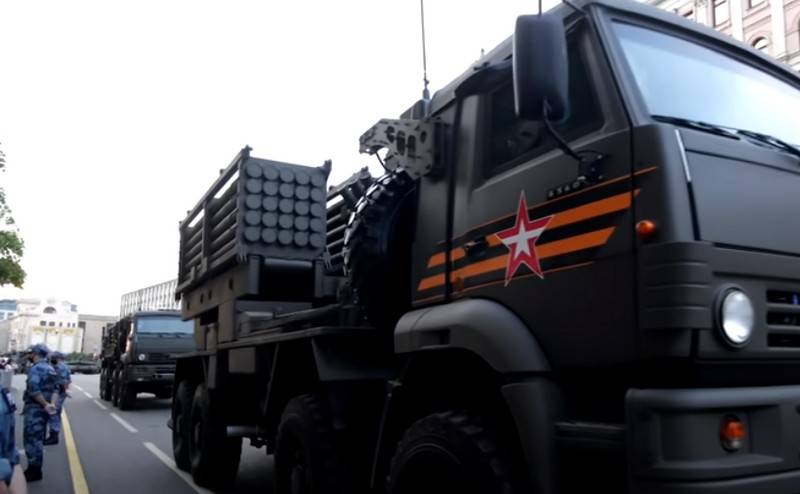 The newest engineering system of remote mining (ISDM) "Agriculture" is at the stage of state tests, which are planned to be completed by the end of this year. This was announced by the executive director of JSC "NPK" Tekhmash "Alexander Kochkin.
ISDM "Agriculture" is at the stage of state tests, which are planned to be completed in 2021
- leads
TASS
Kochkin's words.
At the end of last year, Rostec announced the completion of preliminary tests and the beginning of deliveries of a new mining system to the troops. Most likely it was about a small batch of vehicles for experimental military operation.
The Agriculture complex resembles the Grad MLRS and also uses 122 mm ammunition. The complex includes a combat vehicle on an eight-wheeled armored chassis "KamAZ", a transport-loading vehicle and transport-launch containers with engineering ammunition. Each combat vehicle is equipped with two blocks for 25 missiles each, it is equipped with a satellite navigation system, a computer and a weather station. This allows you to make adjustments and take into account the effect of weather on the flight of missiles.
The system allows you to quickly create minefields in especially dangerous areas at a distance of 5 to 15 km quickly and according to a given pattern, i.e. any configuration. The system lays a minefield of any complexity, including those with ready-made passages for its troops.
It is noted that the newest mining system was tested during last year's Kavkaz-2020 exercises, where it showed the need to supply the complex to the Russian army.