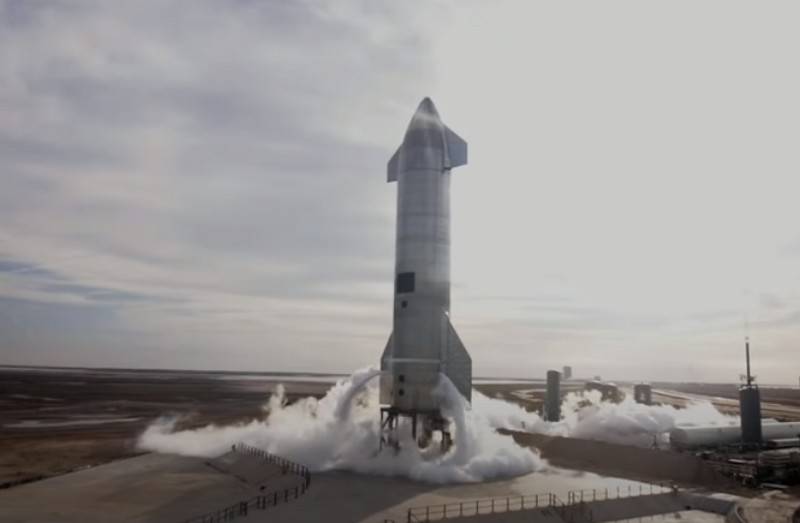 Another prototype of SpaceX's Starship SN10 spacecraft made a successful landing after a test flight, but exploded a few minutes after landing. The head of the company, Elon Musk, expressed hope for the continued success of the prototypes, despite the third explosion in a row.
SpaceX has conducted regular flight tests of a prototype manned spacecraft Starship SN10 at the company's test site in the Boca Chica region of Texas. As in previous launches, Starship SN10 climbed to an altitude of 10 km, where it worked out engine shutdown, aerodynamic braking and engine restart to return to vertical position. Six and a half minutes later, the prototype made a soft landing on the launch pad. However, some time after landing, the ship caught fire and exploded.
Despite the explosion of the SN10 prototype, this is the first successful landing of the ship after the maneuvers in the air, the two previous SN8 and SN9 exploded in the air, in both cases the problem was with the engine.
The reason for the explosion in the company was called "excess fuel", Elon Musk called the tests successful, drawing attention to the prototype landing.
Starship SN10 has landed safe and sound!
- he wrote on Twitter.
SpaceX is developing a transportation system consisting of the fully reusable Super Heavy launch vehicles and the Starship spacecraft. Starship will perform two roles: the second stage and an independent spacecraft.
In the final version, Starship will have a height of almost 50 meters, and its mass with a full load of fuel is 1400 tons. Equipped with 37 Raptor engines, it will be able to launch up to 150 tons of load into orbit or transport up to 100 people.