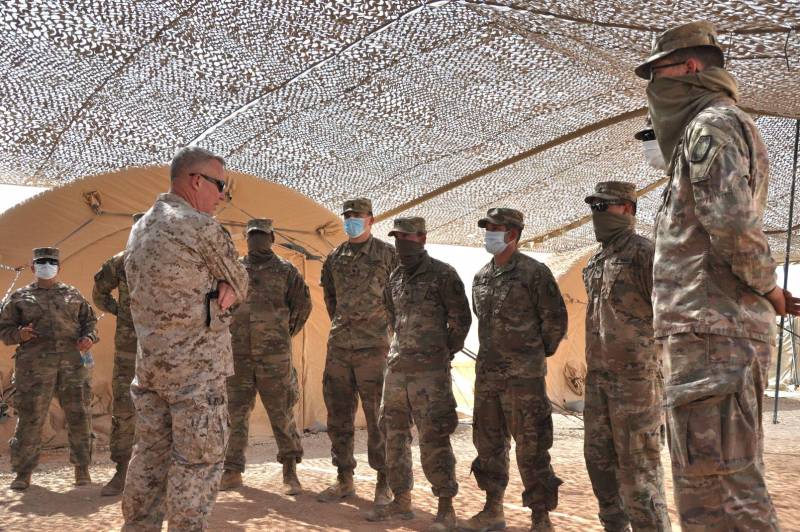 Confirmed information about the missile strike, which was inflicted on an American base in Iraq. We are talking about the military facility Ain al-Assad in the western part of the country - in the province of Anbar.
According to updated data, at least 10 missiles were fired at the military base.
Coalition spokesman Colonel Wayne Marotto said the attack took place at approximately 7:20 am local time. However, no one took responsibility for the shelling.
It is reported that at the time of the rocket attack at the Ain al-Assad base, in addition to the American military, there were representatives of the Iraqi armed forces. According to some reports, servicemen from NATO countries and the so-called "partner countries" also remain there. At the same time, the specific state affiliation is not announced.
According to a spokesman for the Iraqi military command, "the attack did not cause major damage."
It should be noted that this missile strike was carried out on a US military facility in Iraq just a few days after the US Air Force bombed eastern Syria. After that bombing, several acts of sabotage were organized against persons collaborating with the US military in the SAR. So, on the eve in the province of Haseke, a native of Iraq was eliminated, who provided the Americans with logistical assistance. It is noteworthy that they shot him near the base where American instructors teach military affairs to representatives of Kurdish detachments.
It is worth recalling that under Trump, the number of American troops in Iraq was significantly reduced. Today, the main US forces in this country are concentrated at the very base of Ain al-Assad, as well as in Baghdad.
According to Colonel Marotto, "a thorough investigation is underway to identify those who fired at the military facility."