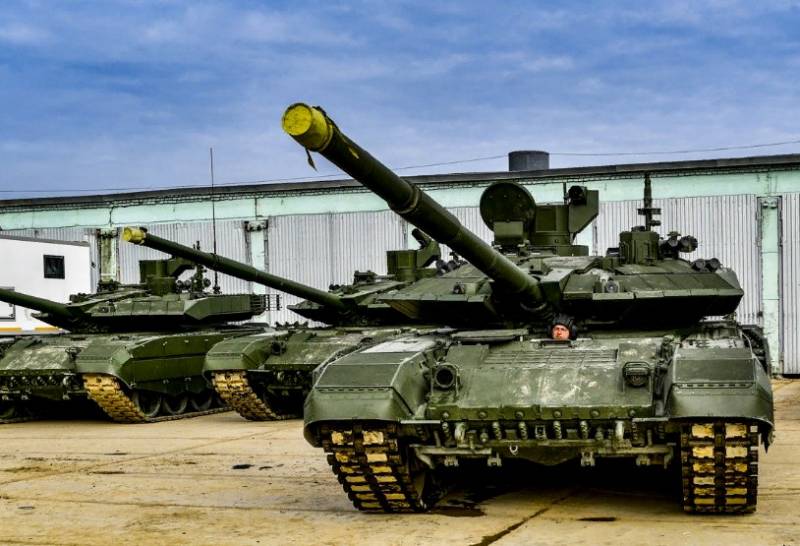 The Russian-made T-90M Proryv tank is an improved version of the Soviet
tank
T-90. After the modernization, he turned into a real "deadly monster". So the American columnist Mark Episkopos praised the survivability and combat effectiveness of the Russian T-90M tank in an article published by The National Interest.
The author notes that the Soviet predecessor of the "Breakthrough" by the beginning of the 90s met the latest requirements for armored vehicles. Compared to it, the Russian T-90M has an updated turret and an upgraded engine, featuring a more optimal power-to-weight ratio. In addition, the combat vehicle is equipped with a modern and efficient Kalina fire control system.
The journalist also praised the new protection system of the Relikt ERA tank, which makes it less vulnerable to certain types of ammunition, including anti-tank guided missiles. He notes that the protection of the T-90M in comparison with the previous version has increased by almost one and a half times. How the American journalist came to precisely such indicators is not reported.
The T-90M is noticeably faster, more deadly and more tenacious than its predecessors.
- concludes the observer from the United States.
Earlier, The National Interest noted that due to its characteristics, the T-90M has excellent export prospects. At the same time, no comparisons with the new versions of the American Abrams followed. We will remind that earlier in the United States thought about reducing the number of tank units in the army. In particular, a reform of the Marine Corps is being carried out to withdraw tank formations from its composition. But now the United States is again talking about the fact that the number of tanks should be increased.