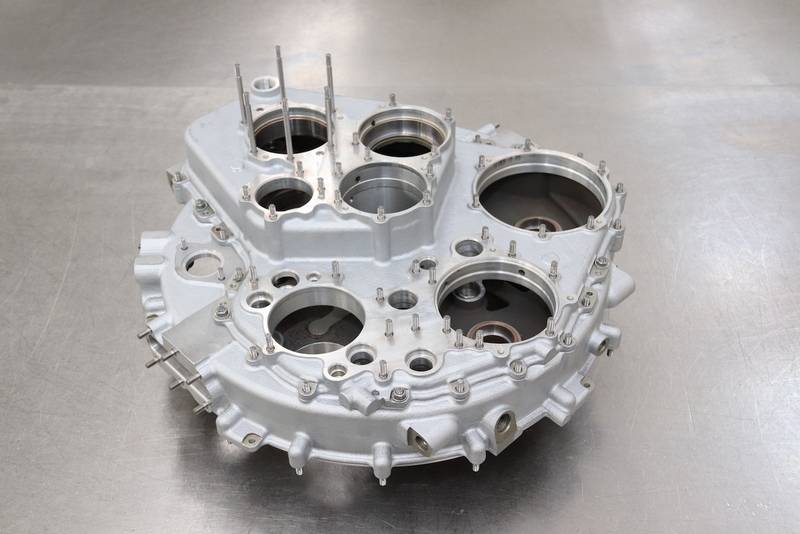 Photo from the site "Rostec"
A new gearbox for the promising VK-650V helicopter engine was created in Russia. This was reported by the press service of Rostec.
The Salyut industrial complex (part of the UEC) has developed a gearbox for the promising VK-650V engine. The first sample of the gearbox is already being tested as part of the demonstrator engine at the UEC-Klimov. It is noted that all work was completed on time.
(...) production of one of the key elements of the prototype VK-650V engine - a reducer is assigned to the Salyut production complex. The viability of all systems of the power plant depends on this unit - fuel, oil, electrical, as well as the transmission of power to the propeller
- said in a statement.
This year, the enterprise was tasked with manufacturing three prototypes of the VK-650V gearbox for subsequent tests.
The development of a new VK-650V gas turbine turboshaft engine was announced in 2019. In July 2020, the Ufa Engine-Building Association ("UEC-UMPO") announced the start of production of the VK-650V demonstrator engine. The new engine has a takeoff power of 650 hp. with., as well as in various modes gives out from 400 to 750 liters. from. At the end of January this year, VK-650V entered the stage of bench tests.
The engine is designed for the Ka-226 helicopter and Ansat helicopters. Certification is due in 2023. On Ka-226T helicopters, the Russian VK-650V is to replace the French Arrius 2G1 engines.