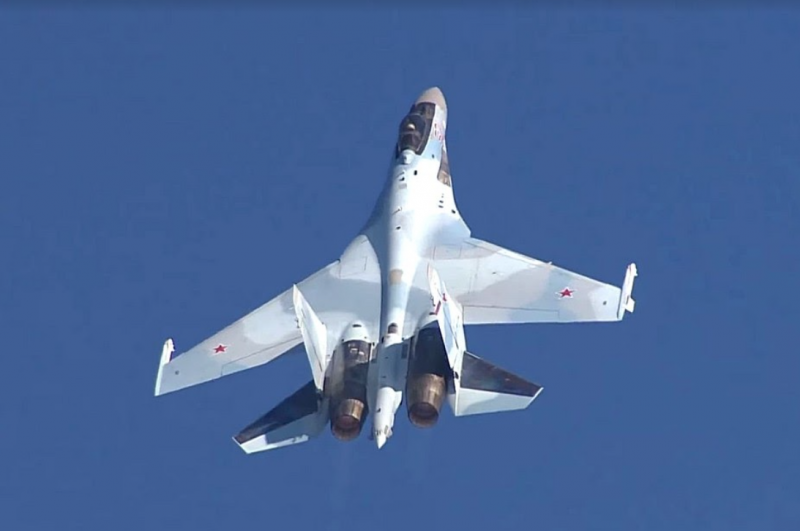 The Russian Su-35 is recognized as one of the most beautiful modern fighters in the world according to readers of the American Defense Blog. The 4 ++ generation multipurpose fighter is on the second line of the rating.
According to a poll conducted by the US Defense Blog, the five most beautiful modern fighters included two American aircraft, two European and one Russian.
Readers placed the European fighter Eurofighter Typhoon on the fifth place in the rating, it got 5% of the votes. The American F-12E Strike Eagle fighter is in fourth place with 15%. The French Dassault Rafale climbed to the third line with 13% of the votes. The Russian Su-35 with 14% took the second line.
An unconditional victory by a large margin in the rating of the American magazine was taken by the American fifth-generation fighter F-22 Raptor. Voters gave this aircraft 40% of their votes. The aircraft was named "the best fighter in the world" capable of providing air superiority of the US Air Force.
A total of nine aircraft participated in the survey. The top five were not included: the American F / A-18E / F Super Hornet, the Chinese Chengdu J-20, the Russian Su-57 and the American F-35 Lightning II.
Earlier, another American publication, The National Interest, called the Russian Su-35 the main aircraft for gaining air superiority, but inferior to the F-22 and F-35.