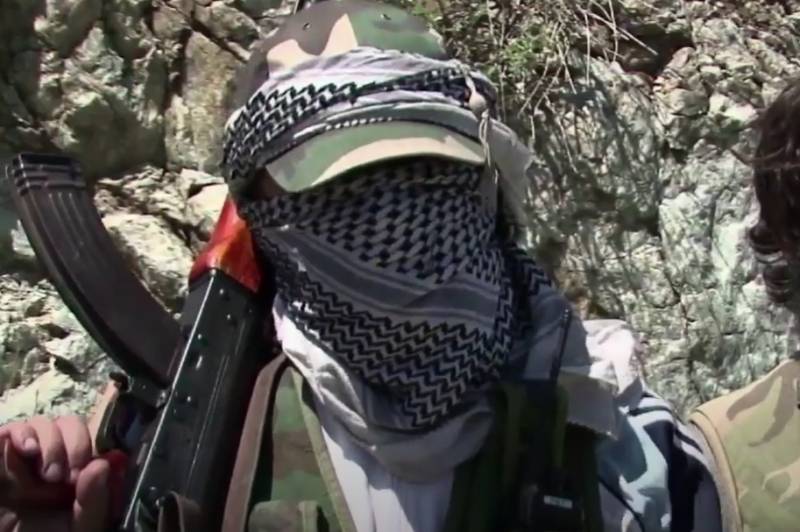 In eastern Syria, according to local sources, another sabotage action was carried out against those who are in contact with the American military. Recall that on the eve of the "Voennoye Obozreniye" reported on the explosion of an army vehicle belonging to one of the Kurdish detachments of the so-called "Syrian Democratic Forces" in the Abu Kemal region.
Today it became known that a native of Iraq named Younes Hussein was liquidated to the north-east of the city of Al-Haseke. He was one of the Iraqis who were engaged in providing logical assistance to the US military - assistance in the transfer of American military supplies from the bases of Iraqi Kurdistan to northeastern Syria.
According to the latest information, at the time of the sabotage carried out against him, he was near the Alhol training camp, where the American military is training Kurdish armed groups.
Younes Hussein was reportedly shot to death. From the post:
The shots were fired by four unknown persons. At the moment, there is no information about them.
The bombing of an army vehicle of a Kurdish detachment near Abu Kemal and the elimination of Younes Hussein near a training camp in the province of Haseke look like links in the same chain. In both cases, attempts were made on those in contact with the US military. In such a situation, it is assumed that this could be revenge for the US Air Force's attack on the Abu Kemal area, when pro-Iranian armed groups were named as Biden's target.
But the strengthening of the Kurds in Syria worries Turkey too. Therefore, the Turkish special services should not be written off in this regard, taking into account the fact that the responsibility can be shifted to Hezbollah.