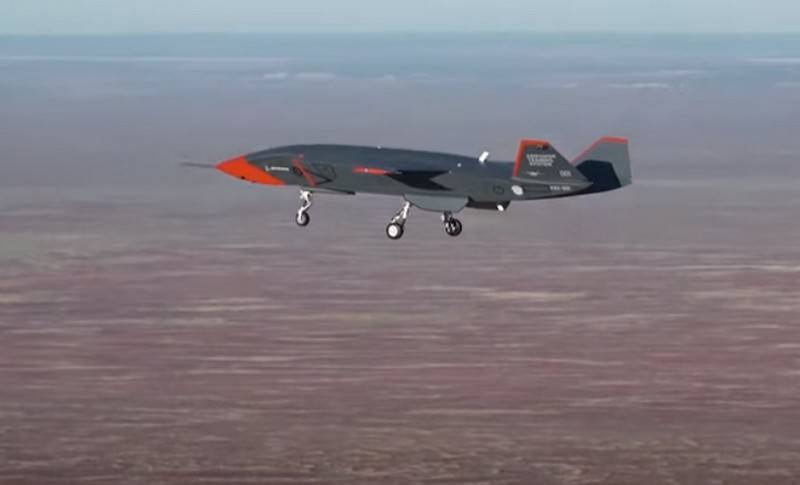 Developed by Boeing for the Australian Air Force, the promising unmanned wingman Loyal Wingman took off for the first time. As stated in a joint statement by Boeing and the Royal Australian Air Force, the first phase of flight tests was completed successfully.
The drone reportedly flew unaccompanied by a manned fighter, and was controlled from a ground station. The tests were carried out at the Voomera rocket and space test site in South Australia.
The Loyal Wingman project pioneers the integration of autonomous systems and artificial intelligence to create smart human machines
- said the results of the tests, Vice-Marshal of the Australian Air Force Kat Roberts.
Boeing is currently busy creating additional flight drone prototypes, with tests scheduled for later this year. In total, according to the plans of the concern, three prototypes should participate in flight tests.
The unmanned wingman has a length of 11 meters, a wingspan of 11,7 meters and one jet engine. The design is modular, which allows you to change the payload depending on the task at hand. The declared range is 3700 kilometers. The drone must accompany the fighters as a wingman, while carrying additional weapons or other systems necessary to complete the mission. As previously announced, one manned aircraft will be able to simultaneously control 16 unmanned wingmen.
Loyal Wingman is being developed under the Loyal Wingman Advanced Development Program for the benefit of the Australian Air Force.