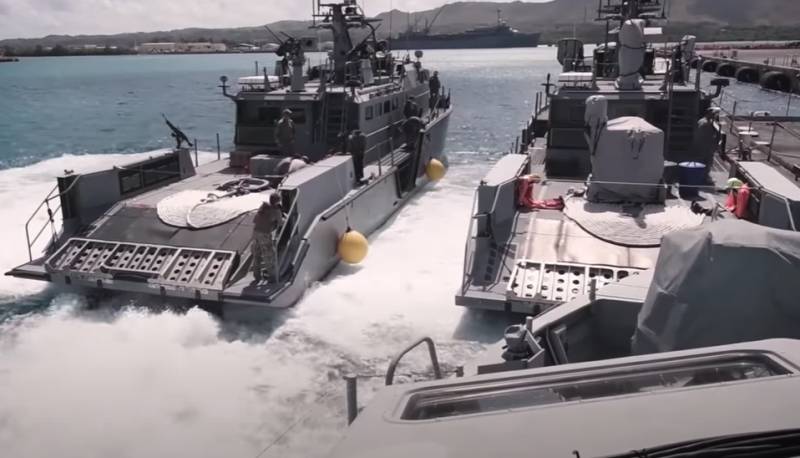 Information has been confirmed that the new US administration has made a decision to provide Ukraine with a "military aid package." The amount of this assistance to Kiev from the United States has also been named.
According to the latest information, the American authorities have decided to support their satellite in the amount of $ 125 million. The Pentagon commented on the allocation of this amount and indicated what in this case should be meant by military assistance.
The press service of the US military department said that the allocation of funds "will increase the security of the Ukrainian border, and it also provides for the training and instruction of military personnel." From the statement:
This will ensure the territorial integrity of Ukraine.
The statement in relation to Ukraine looks either mockery or hypocrisy. It turns out that the United States considers $ 125 million to be sufficient "to preserve the territorial integrity of Ukraine" ...
It turns out that this time the United States will not supply Javelin ATGMs for the Ukrainian Armed Forces. But they will deliver two Mark IV patrol boats, which were decommissioned in the United States itself.
It turns out that Washington allocates the aforementioned funds not so much to Kiev as to itself. Indeed, under the guise of military assistance to Kiev, the United States actually orders the boats mentioned from themselves (also those that were previously preparing for disposal - and it would eventually cost more than the transfer of boats to the Navy), and will also pay for the training of the Ukrainian military to their own servicemen.
Commenting on the package of "military assistance" from the US, the Ukrainian Ministry of Defense said that they "continue to follow the path of meeting NATO standards." Let us remind you that a few days ago there was a curiosity in this regard, when even after repairs and retrofitting
tanks
T-72 in the military department of Ukraine said that this is "moving to NATO standards."