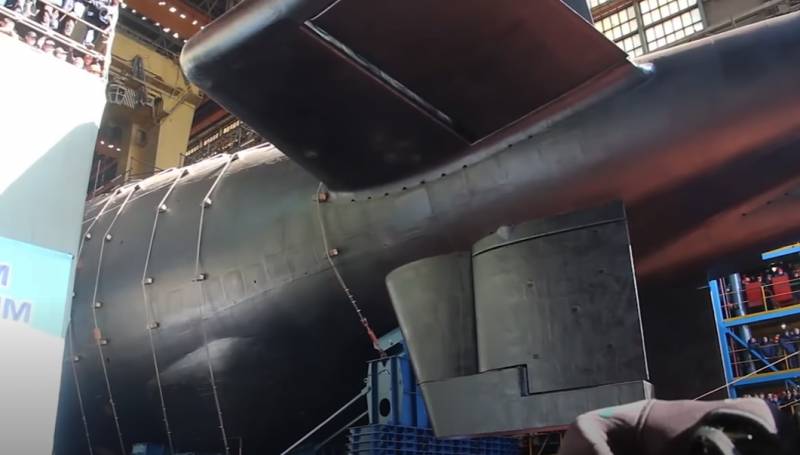 Plans have been announced to test the Russian nuclear-powered submarine Belgorod. This submarine is designated as a special purpose submarine and belongs to the 09852 project.
According to
TASS
, citing an unnamed source in the defense industry, it is planned to withdraw the Belgorod nuclear submarine for state tests at the end of this spring. The tests will be carried out in the waters of the White Sea.
It is noted that the choice of time for testing fell in May due to the fact that by this time the White Sea would open up from ice.
It should be recalled that the Belgorod nuclear submarine is a carrier submarine of the 2M39 Poseidon underwater vehicles. This is a device that performs the functions of a kind of nuclear torpedo. Poseidon is capable of destroying enemy aircraft carrier strike groups, as well as coastal military infrastructure.
The press notes that the tests of the nuclear submarine "Belgorod" "are not tied to the tests of the deep-sea nuclear apparatus" Poseidon ".
For reference: K-329 Belgorod was built at the Sevmash enterprise. The submarine was launched in April 2019. Earlier it was reported that the submarine will enter service in 2020, but the dates have been postponed. Putting into service depends on the success of the very tests that are scheduled for May 2021. The nuclear submarine can also carry missile weapons on board. According to some reports, among other things, the submarine may be armed with Kalibr cruise missiles.