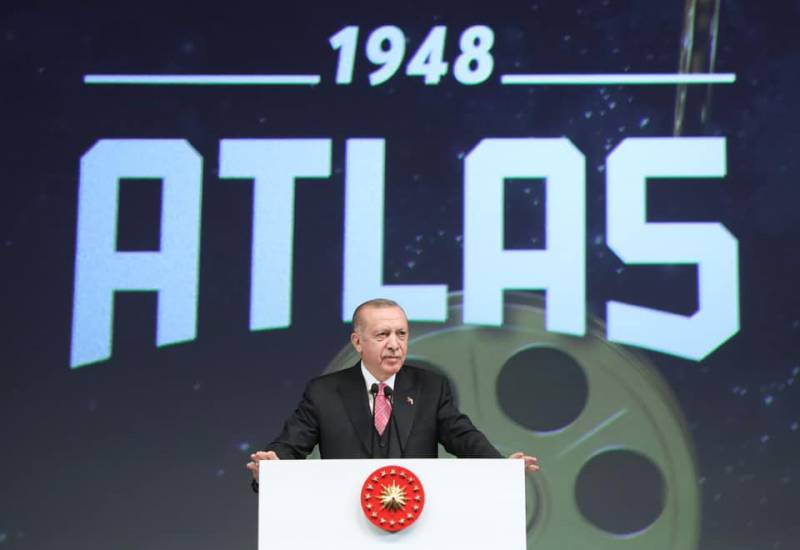 Another wave of rallies awaits Armenia today. The largest of them, in Yerevan, is to be held by a political structure called the Council for the Salvation of the Motherland. The main demand is the resignation of Nikol Pashinyan from the post of prime minister, as well as the resignation of the entire government.
It is noteworthy that even Turkish President Recep Tayyip Erdogan spoke about the internal political situation in Armenia. Erdogan said he opposes coups in the neighboring country. In fact, in this way, Erdogan repeated the accusations against the Armenian military, which were voiced by Nikol Pashinyan.
I wonder, since when did the President of Turkey suddenly become so concerned about "coups" in Armenia? For some reason, when Nikol Pashinyan came to power, and this parish was a full-fledged coup d'etat, Mr. Erdogan did not care about the situation in Yerevan. But now he cares ...
The fact that Turkey has unequivocally made it clear that it is in favor of Nikol Pashinyan's preservation of his current position speaks volumes. Ankara fears that the military or politicians who are favored by the military will come to power in neighboring Armenia. It is obvious. They are afraid of decisiveness in the foreign policy direction. But it was the military the other day who were the first to advocate the removal of Pashinyan from power, first of all after his scandalous decisions to dismiss the Deputy Chief of the General Staff, and then the Chief of the General Staff of the Armed Forces of Armenia.
To remind, the Deputy Chief of the General Staff of the Armenian Armed Forces denied the Prime Minister's statement that during the Karabakh conflict the Armenian troops used Iskander OTRK. This caused indignation on the part of Pashinyan, who accepted the scribbling of "directives" on the dismissal of high-ranking officers. President Sarkissian did not sign these documents, and therefore Pashinyan found himself in a delicate situation.
And today a generally paradoxical situation is emerging, in which those who are very difficult to call Armenia's friends are in favor of keeping Pashinyan's chair of the Armenian prime minister. Among them are the Turkish authorities.
Ankara believes that after another person comes to power - supported by the Armenian military - the country may renegotiate agreements with Azerbaijan, including agreements that actually led to the possibility of a Turkish military presence in the Aghdam region.