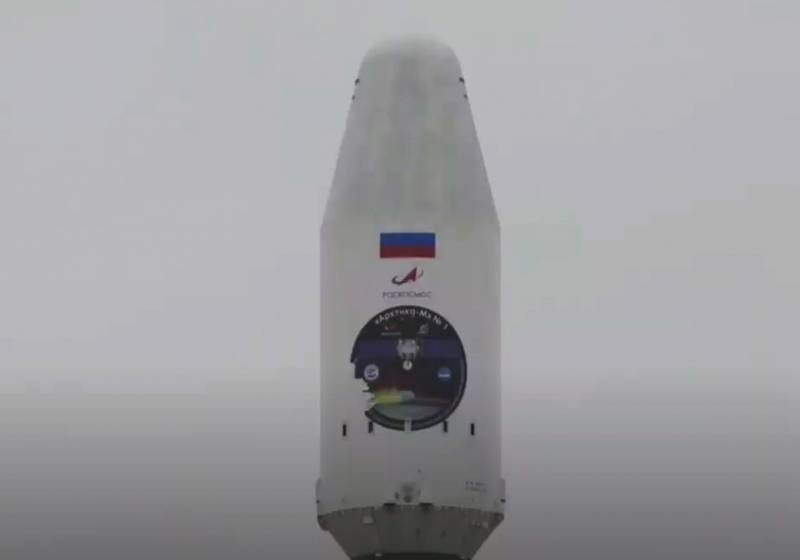 It is reported about the regular launch of the Soyuz-2.1b launch vehicle with a spacecraft on board. We are talking about the launch, which was carried out from the Baikonur cosmodrome. The head of "Roscosmos" conducts a kind of text broadcast on this matter. Dmitry Rogozin tweeted and announced that the start was regular.
Rogozin noted that at the estimated time took place the separation of the head unit of the launch vehicle and the first on-off of the propulsion system of the upper stage "Fregat".
What kind of spacecraft is being launched into orbit?
This is "Arktika-M" - a satellite designed for monitoring and remote sensing of the Arctic.
It is planned that in total a constellation of five such spacecraft will operate in low-earth orbit. They will carry out a multi-level study of the Arctic region, including the climatic one.
The Arktika-M satellites will make it possible to analyze the state of the Arctic ice, weather changes, and the state of the Northern Sea Route along its entire length. Monitoring is round-the-clock and all-weather.
The spacecraft "Arktika-M" was created by the specialists of NPO named after Lavochkin.
Rogozin:
I had to worry more about this launch than usual. The wind up to 2 km was so strong that even for our hardy and non-capricious "Soyuz-2" it was at the very limit of tolerance for meteorological conditions. But the rocket and its control system coped brilliantly.
Space launch footage: