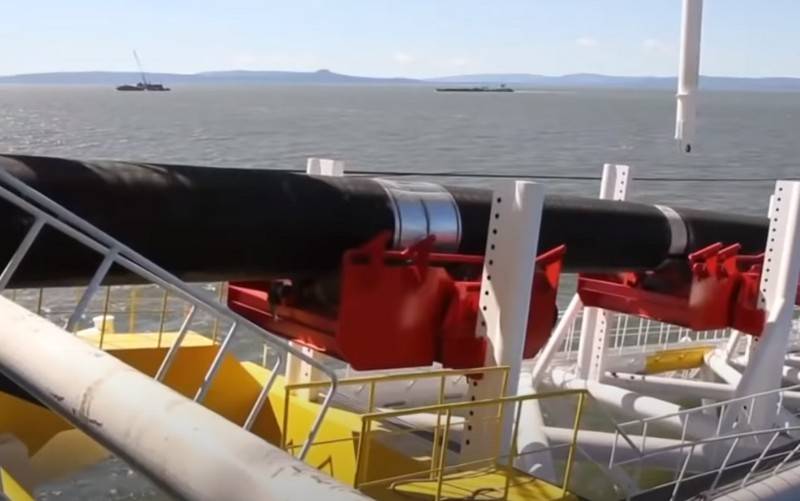 The German government has prepared a compromise option for Nord Stream 2, negotiations on it are planned to be held in the near future. This is reported by Vzglyad with reference to the German political scientist Alexander Rahr.
According to the German expert, Berlin has prepared a solution to the gas pipeline, which will suit both Germany and the United States, and also takes into account the interests of Kiev. Negotiations between Angela Merkel and Joe Biden regarding the gas pipeline are planned, but the exact date has not yet been determined.
Serious negotiations on Nord Stream 2 between Joe Biden and Angela Merkel are not underway yet, they have yet to do so. But the most acceptable option for Germany is already clear
- said the political scientist.
According to the political scientist, as part of a compromise option, Germany will offer the following: Berlin will support the transit of Russian gas through Ukraine, while at the same time advocating the early completion of the construction of a gas pipeline to diversify fuel supplies. In addition, Berlin is ready to buy more liquefied gas from the United States. Germany is confident that this option will suit all parties.
At the same time, Rahr is confident that in the future, Nord Stream 2 will completely replace gas transit through the Ukrainian territory for one, but very simple reason - the Ukrainian gas transportation system is extremely outdated and in a deplorable state.
Ukraine needs to carry out a tremendous amount of work to modernize the entire gas transportation system, but it has neither the money nor the will to do this. And she does not want to take foreign money, Russian or Western, because then she will have to share the profit, and Ukraine still wants to receive one
- added the German political scientist.
Earlier, Berlin announced that it was considering four options for Nord Stream 2.